Amid Concerns About Boston Latin Leadership, Supt. Chang Meets With Parents
03:01
Play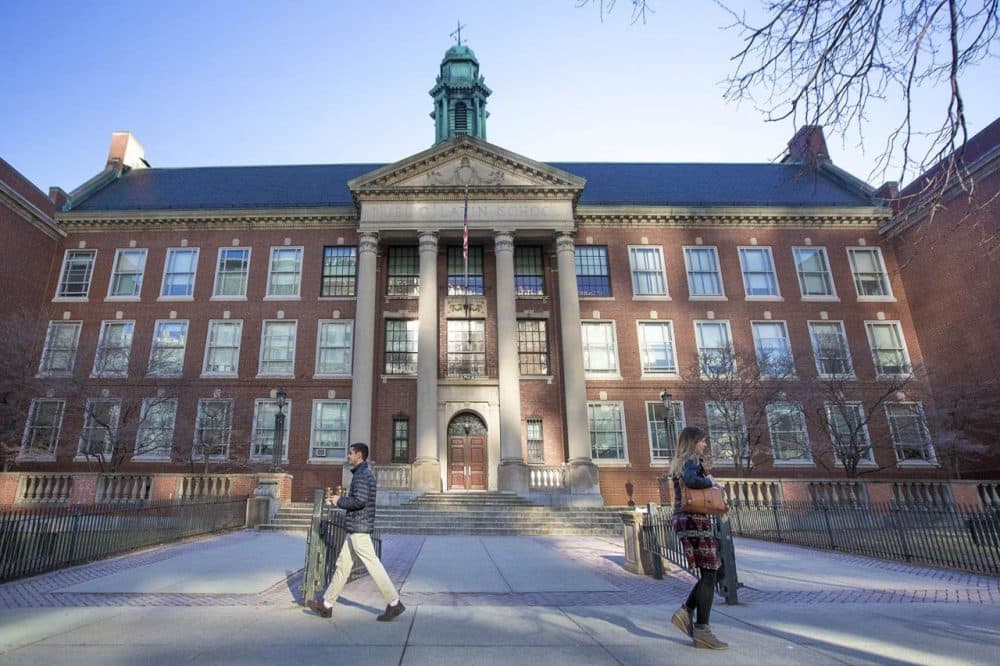 This article is more than 4 years old.
Concerns about racial sensitivity at the historic Boston Latin School are now escalating into a public debate about whether the school's headmaster should keep her job.
Calls for the ouster of Headmaster Lynne Mooney Teta follow the release of a Boston School Department investigation report into controversies relating to racial issues at the prestigious exam school. The investigation's findings said Mooney Teta did not follow proper procedures when investigating a student's claim that another student directed a racial slur at her and mentioned "lynching."
Urban League of Eastern Massachusetts President Darnell Williams said new leadership is essential to address tensions at the school.
"I think that the headmaster has clearly shown that they are tone deaf to the issues regarding the children and their voices," Williams said.
In response to complaints from parents and community leaders who have said the school district's investigation of Boston Latin did not go far enough, Boston Schools Superintendent Tommy Chang made himself available for public questions Monday night at a South End restaurant.
Williams said he was disappointed with what Chang said to relatives of the young woman who reported the racial slur.
"The grandmother asked him what he was going to do in terms of discipline or consequences for that tone deaf behavior, and he indicated that he could not talk about it," Williams said.
But the headmaster also has plenty of supporters. A group of parents has written to Chang and Mayor Marty Walsh to praise Mooney Teta.
Catherine Campbell, a parent who supports Mooney Teta, said she is confident racial sensitivity plans — including the recruitment of more minority students and teachers — will work at Boston Latin.
"I think that makes sense — rather than identify somebody and say she is the problem and should be fired. That doesn't make sense to me," she said. "And I feel that based on my experience with [Mooney Teta] that she will be able to lead the school through the plan that's been set forward."
Some of those who met with Chang Monday night said the conversations were, at times, tense. Some expressed that they were dissatisfied by Chang's answers. While others plan to take a wait-and-see approach.
Patricia Bonner Duval said Chang has to be given some time.
"I think he's walking into what I call 'jaws.' The racial divide here is significant. It has been that way for a long, long time, and we're expecting him to cure something that's been systemically in process for decades," she said. "I think we need to give him a chance to do something about it, then we hold him accountable too."
So far, Boston Latin has begun mandatory conversations with all students about race and ethnicity.
This segment aired on February 23, 2016.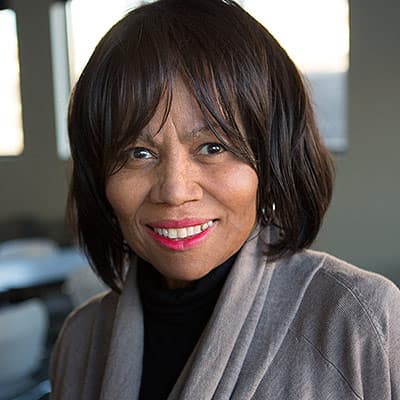 Delores Handy Reporter
Delores Handy was formerly a host and reporter at WBUR.