Is Winter Really Over? After Last Year, Many Say Bring On Spring
03:47
Play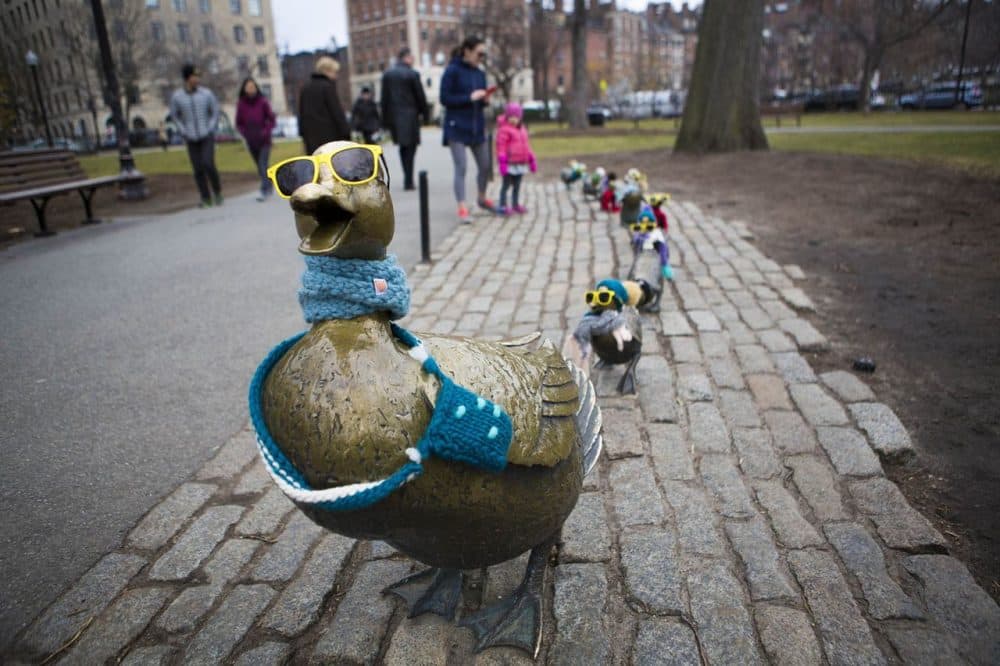 This article is more than 5 years old.
Temperatures across the state Wednesday are expected to reach into the 60s, inching close to 70 degrees here in Boston.
With the calendar start of spring still more than a week off, is this early warm-up too good to be true? Is winter really... over?
WBUR meteorologist David Epstein says after a record 110 inches of snowfall in Boston last year, there's been only 25 inches of snow recorded this year -- almost 20 inches below average.
"The difference between last year and this year is so enormous that that's really what is so amazing," Epstein says. "Open ground right now, people weren't planting or raking or cleaning up this time of the year. We still had one to two feet of snow on the ground a year ago."
But there's no snow to be found at Boston Public Garden, where birds are chirping and crocuses are pushing their green leaves through the soil.
On Tuesday, plenty of people were out enjoying the weather, and several said they were looking forward to the warmth, including Mally Smith of Somerville, who says compared with last year, this winter has been a breeze.
"I feel like we sort of cheated a little bit," Smith says with a chuckle.
Wearing a mid-weight jacket and a scarf tucked around her neck, Smith is hopeful her winter gear will soon be packed away for the season.
"I just put my snow boots in the closet so I'm going to say, 'Yes, I'm ready. Bring it on. I'm ready for spring,' " Smith says.
But not everyone is looking forward to the thaw.
"Little warm for me," says Skip Peterson with a smile. "Old guys like this, the warm weather, it makes us rot quicker," he says laughing.
Peterson is a logger from Belmont, New Hampshire. Sitting on a bench in the Public Garden, admiring an elm tree and waiting for a prospective client, he admits that he doesn't really mind the snow. In fact, he says it's good for his logging business.
"'Cause everything is frozen. Everything slides a lot better," he explains. "Your fuel usage is down, the wood quality is a lot better, the wood is heavier, believe it or not."
This winter's unusual weather patterns have also created potential issues for Massachusetts growers.
John Lebeaux, commissioner of the state's Department of Agricultural Resources, says New England farmers are resilient, but the extreme fluctuations in temperature have given him some cause for concern.
"We had that very, very cold period around Valentine's Day, you know, stuck right in the middle of a very mild winter," Lebeaux says. "That could have some adverse affects on some of our fruit crop."
Lebeaux says there is particular concern over some of the stone fruits, like peaches. "They could have suffered some damage as a result of the warm followed by that brutally cold and then warm again."
The warmest New England winter on record, actually. And Wednesday, it will be warm with more seasonable weather on the way later in the week.
So back to the question at hand: Is winter over?
Meteorologist Epstein says it's tough to say, but that the general weather pattern has "flipped."
"We're definitely warm and it's a continuation of the pattern we've seen all winter so at this point," he says. "I think it's pretty safe to say that, you know, we've definitely turned a corner."
And after last year's historic winter, for many New Englanders, there's no looking back. Bring on spring.
This segment aired on March 9, 2016.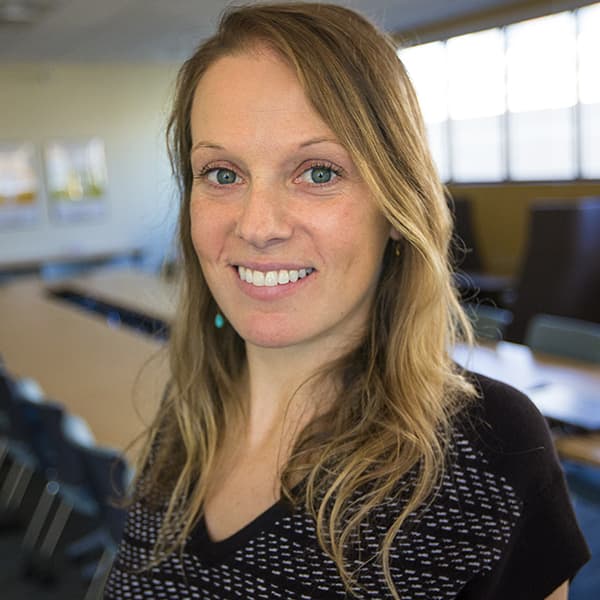 Shannon Dooling Investigative Reporter
Shannon Dooling is an investigative reporter at WBUR, focused on stories about immigration and criminal justice.