GE CEO Immelt: Potential Exists For Boston To Be Heartbeat Of Industrial Internet
04:43
Play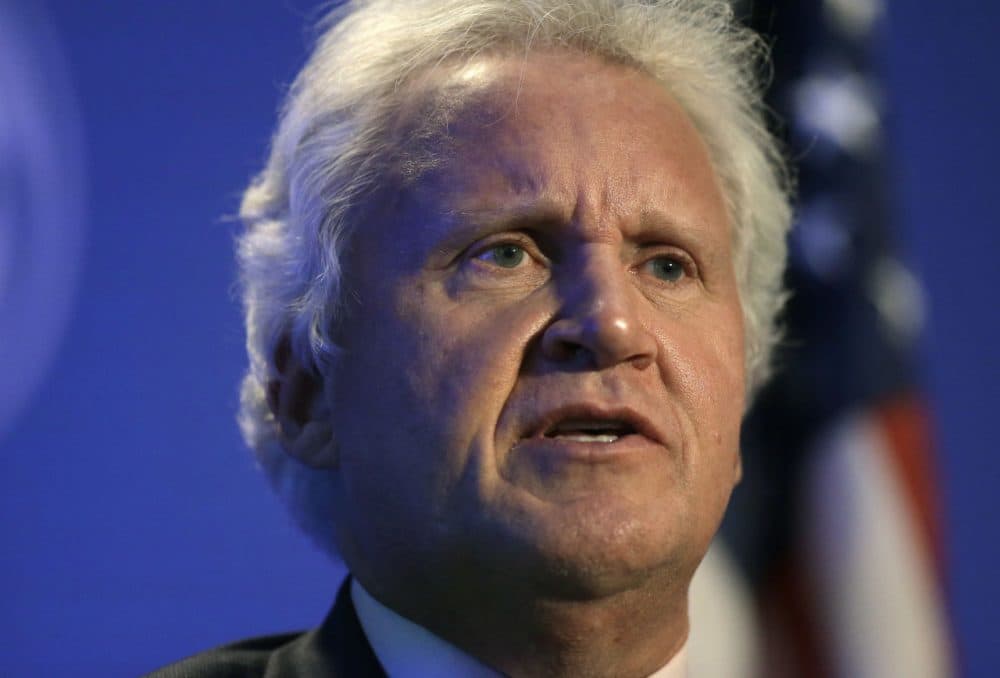 This article is more than 5 years old.
Boston continues to welcome its newest corporate citizen: the industrial giant General Electric.
GE heralded its arrival by announcing Monday it's donating $50 million to local educational and philanthropic efforts. But it's also taking criticism for receiving over $100 million in tax incentives from the city and state.
Still GE Chairman and CEO Jeff Immelt is looking forward to Boston as the new corporate home. In a Morning Edition conversation, he said the mission to "usher in the next industrial era" is best executed in Boston.
Interview Highlights
In your wildest dreams, what would Boston be a laboratory for?
If you look at over the last 25 years, Seattle and Silicon Valley have become the heartbeat of the consumer internet. If you look forward 20 or 25 years and the industrial internet takes place, can Boston be what Silicon Valley has been on the consumer internet or what Seattle has been with Amazon and companies like that? They've been transformed over the past 25 years. I think that potential exists for Boston as well.
What's it mean also for GE?
It's to be as good of a software company, as good of an analytics company as we've been an industrial company over the past hundred years. So if we can pull that off, believe me, we will be an island of one. It is hard to do. It's meaningful. It's good for our investors and it's great for our team.
What most excites you personally about the move to Boston?
Oh gosh, I'm a sports fan so it'll be great to be part of the sports community. But something I've always liked about Boston is it's a town that has a little bit of a chip on its shoulder. I've always liked the edgy attitude that Bostonians have and I'm like that myself. I look forward to being part of that whole vibe.
This article was originally published on April 05, 2016.
This segment aired on April 5, 2016.