State Senate Approves Transgender Bill
02:13
Play
This article is more than 4 years old.
The Massachusetts Senate on Thursday gave overwhelming support to a bill prohibiting discrimination against transgender people in public accommodations.
The vote was never in doubt. Most members have long been on record as supporting the bill, so it was no surprise when the 33-4 vote was announced, and applause echoed from the chamber galleries.
After the vote, supporter and transgender woman Lorelai Erisis enthusiastically thanked the senators for what she called "standing on the right side of history."
"My heart breaks with gratitude. I can't thank you enough," Erisis said. "I'm a writer, and I'm losing words. Thank you so much for standing with us and for protecting us."
The bill now heads to the House, which will likely approve a slightly different version of the measure, containing language which calls on the attorney general to develop guidance or regulations for legal action against "any person who asserts gender identity for an improper purpose."
Senate leadership contends the safeguards are already in place and the sponsor of the bill, Sen. Sonia Chang-Diaz says it doesn't need to be that complex.
"It is a simple change to the law," Chang-Diaz said. "It is about a simple topic, which is full access to the things that the rest of us Bay Staters take for granted. It's about civil rights, it's about justice. And it doesn't require a lot of complicated language and legislative pretzel-twisting in order to effectuate what we're talking about. It's a simple matter."
A handful of opponents expressed disappointment in the vote.
Jonathan Alexandre, of the Massachusetts Family Institute, disagrees with supporters who say a person born as male who expresses themselves as a female is a woman.
"This bizarre denial of basic biological fact, is frankly appalling. We trust that the House has more sense than this," Alexandre said.
Still unknown is exactly what Gov. Charlie Baker will do once the bill gets to his desk. He continues to say he won't comment on bills currently before the Legislature, but went on to say he appreciates the language in the House version, which he says clarifies some of the issues as to how the law would actually be implemented.
This article was originally published on May 13, 2016.
This segment aired on May 13, 2016.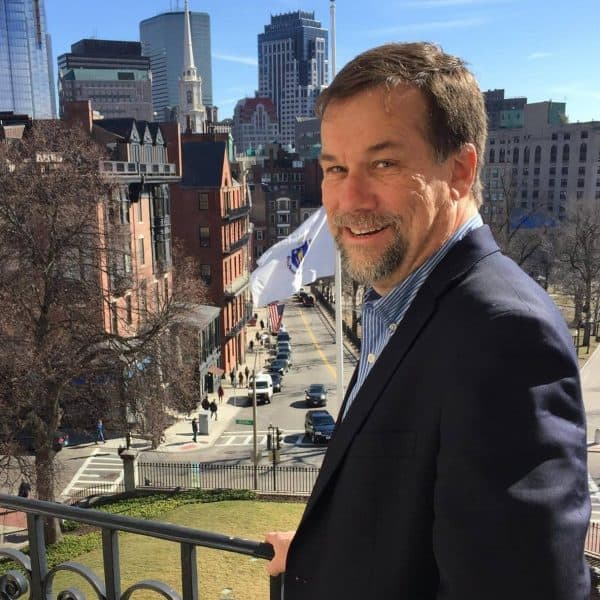 Steve Brown Senior Reporter/Anchor
Steve Brown is a veteran broadcast journalist who serves as WBUR's senior State House reporter.