Boston Junior ROTC Program Equips Students With Discipline And Direction
05:42
Play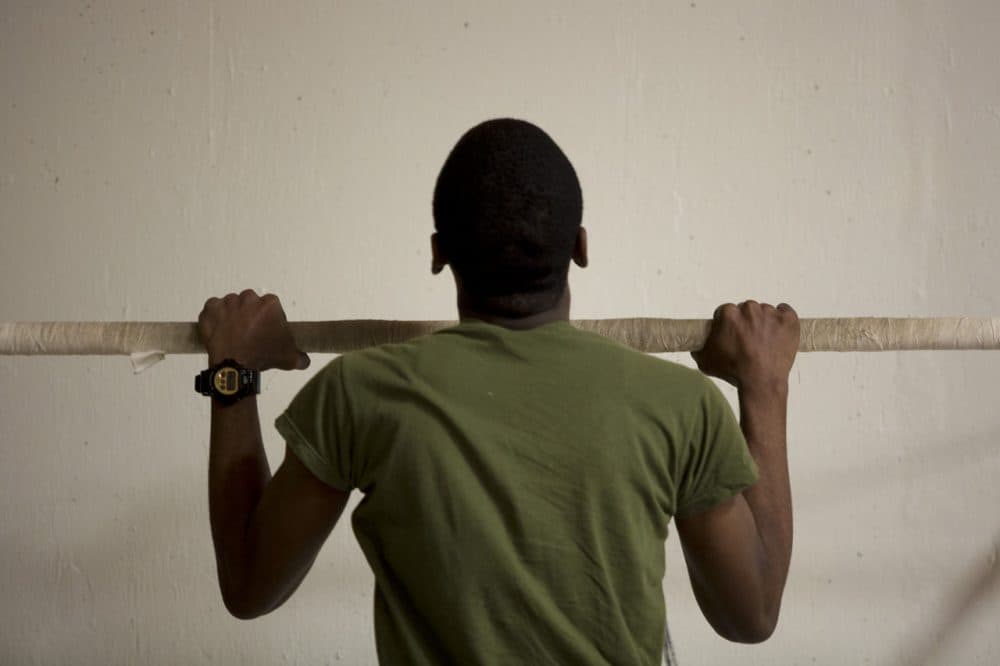 This article is more than 4 years old.
It's a Friday at Madison Park Technical Vocational High School in Roxbury. Retired U.S. Marine Corps Master Gunnery Sgt. Patrick Clougher is a drill instructor running through physical training exercises with students in Madison Park's Marine Corps Junior ROTC program.
Clougher, who grew up in Roxbury and spent 30 years in the Marine Corps, has spent the past 19 years back in his childhood neighborhood, running the JROTC program, working with young people.
Putting his class of mostly young men -- but young women too -- through drills, push-ups, running, sometimes while carrying a classmate on their back. At one point, he yells: "Last stretch, last stretch!"
It's a program designed for character and leadership development.
"We talk about ethics, morals and values," Clougher says. "Personally my goal is to get all these kids into something that is going to benefit them in the future, make a life for themselves."
He introduces me to a few of his young men. One has a scholarship to Union College. Another is going to the Marines. Another to the U.S. Army.
"Every Friday we do physical fitness," Clougher says. "Monday and Tuesday is academics, strictly academics Monday and Tuesday. Wednesday we have drill. Drill is a form of discipline. So it helps instill discipline in these young men and women."
The goal here is discipline, not preparing students to join the military.
"I think it's good because it teaches you discipline and being organized," says Ivette Vasquez, who is in her final year in JROTC at Madison Park. "I'm graduating this year," she tells me. "I'm going to go to Wentworth [Institute of Technology] for welding in their continuing ed program."
While Vasquez is headed to college, Escarlon Burgos is headed to military service; he's enlisted in the Marines.
"This program has helped me a lot," he says. "Being leader of the JROTC has been good. My mom got happy, she's proud of me that I'm actually stepping up to be a leader. This program actually helps me to pass academics and all that."
Burgos plans to make the Marines his career. The differing paths of both Vasquez and Burgos are typical of JROTC students at Madison Park.
Clougher says he does not push students in any direction.
"This program here is specifically designed for character and leadership development. This program is not designed to steer kids in the direction of the armed forces," he says. "If a child — young man, young woman — desires to do so, just like going to college, just like going to a trade school, that's up to them. We do not push them in that direction."
It's partly because of JROTC that the Boston Police Department has established a program at Madison Park to prepare potential candidates for the revived police cadet program.
"These kids right here were readymade for me," says Boston Police Sgt. Samil Silta, the community service officer for Area B-2 in Roxbury. "I came over and I introduced myself to the ROTC instructors here and so they gave me, sort of, kids ready to roll."
With 115 students, the JROTC program at Madison Park is one of the biggest in the city.
For one of the smaller programs, this is the final year.
"The Air Force says a viable program has to have 100 kids, or 10 percent of the population. In the last several years we've struggled to make those numbers," says Maj. Brian Chaison, who runs the Air Force JROTC Program at Charlestown High School, which graduates its final three seniors on June 10. "I'm sad that it's fading away, and I'm sad because the students won't have that outlet any more, the club to belong to," he says.
So, in the next school year there will be only eight JROTC programs in BPS schools -- five Army, two Marines, one Navy.
This article was originally published on May 20, 2016.
This segment aired on May 20, 2016.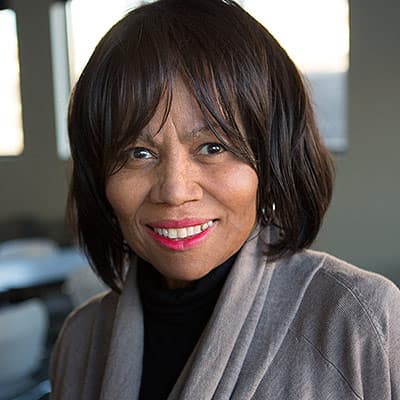 Delores Handy Reporter
Delores Handy was formerly a host and reporter at WBUR.