Cambridge Rindge And Latin Students Seek Answers In 1940 Louisiana Lynching
05:10
Play
This article is more than 4 years old.
Eyewitness accounts in newspapers of the day describe how 76 years ago this week, a 19-year-old black man was mutilated and murdered by a mob in rural Louisiana. The killers were never identified. No one was arrested.
All these years later, the lynching is the subject of a new investigation — one conducted by students at Cambridge Rindge and Latin, who recently traveled to Louisiana looking for answers.
The Story Of Horace 'Booster' Williams
It was early morning, June 1, 1940. The nude body of "Booster" Williams was found crumpled along a road 35 miles north of Baton Rouge, Louisiana. It's been a cold case ever since.
Little was known about the crime or the man — not even his first name — until eight students from Cambridge Rindge and Latin went to the town of New Roads, Louisiana, to discover what happened. There, they were able to confirm the man known as Booster was named Horace Williams.
High school senior Monique Reyes was one of the student investigators.
"We were able to uncover the fact that he was castrated, beaten, ran over, left alive," she said. "He had been taken to several locations before being thrown on Highway 30, near a plantation."
A white motorist found Williams still breathing, with his throat slashed. He died soon after.
The local sheriff investigated and the coroner certified — they declared it an auto accident.
Lessons In Louisiana 
The eight Cambridge high school students prepared for the trip to Louisiana by taking special classes, studying the history of racial homicides in the era of Jim Crow laws and white supremacy movements. They were taught how to file Freedom of Information Act requests, conduct interviews and investigations in the field, and collect evidence. They learned a lot about the crime by reading northern black newspapers, which were careful to avoid reporting all they knew, for fear of reprisals.
Monique says students found out Louisiana's attorney general, under pressure by federal authorities to investigate Williams' death, prepared a 65-page report. The Cambridge students wanted to see it.
"We have been searching and have been unable to find it," she said. "You would think that it would be a public record -- since it should have hit the federal level -- but from our research we do not know where the report is and if in fact it even made it to the federal government."
The students believe the attorney general's report concluded the death was an accident, but their goal was not to find his killer.
"I think we were able to give him justice in the sense of being able to spread his story before all of [these] awful things occurred to him," Queen-Cheyenne Wade, one of the student investigators, said.
The students discovered Horace Williams had a niece who may be alive today. They're trying to find her.
Queen-Cheyenne says the lessons from this chapter of American history are personal.
"What I got out of it was the opportunity to learn about my history as an African-American young woman. It's still happening, which is even more sad — with mass incarceration that's just a new form of the Jim Crow, [school to prison] pipeline is just another example of something that has just been morphed into American history to keep oppressing people," Queen-Cheyenne said.
'Hard To Imagine Nothing Was Done'
From 1882 to 1968, more than 4,700 people — the vast majority African-Americans — were lynched in the U.S. Massachusetts was one of just five states where there were no lynchings. In 99 percent of the murders — as in the case of Horace Williams — the killers escaped punishment.
"It's such a disgusting, gruesome case and it's hard to imagine nothing was done, but in fact the story of Horace 'Booster' Williams is one of thousands of individuals whose lives were lost," student Monique said.
The eight Cambridge Rindge and Latin students who made the trip to Louisiana, which was funded by famed alum Matt Damon, presented their findings Thursday to fellow students, teachers and parents at the school.
"It's been just a phenomenal experience," Marvin Kelly, who traveled with the students, said. "It's truly an amazing group."
Kelly is an attorney with Northeastern University's Civil Rights and Restorative Justice Project, which collaborated on the investigation into Williams' death and plans to continue the probe.
"The death certificate does list this, to this very day, as an accident and we want to correct the record for history and for the family to explore with them the prospects of what this family may need and what this community may need to feel as though some measure of justice has ultimately been brought to bear," Kelly said.
At the time of Williams' death, nearly 200 anti-lynching bills had been introduced in Congress. Three passed in the House, but none made it out of the Senate. In 2005, the Senate passed a resolution apologizing for its failure to enact a federal anti-lynching law. It was the first time the Senate apologized for the nation's treatment of its African-American citizens.
This article was originally published on June 03, 2016.
This segment aired on June 3, 2016.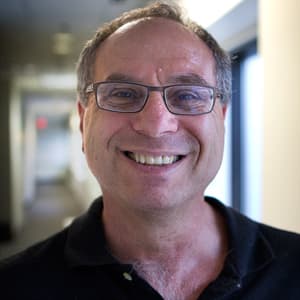 Bruce Gellerman Senior Reporter
Bruce Gellerman is an award-winning journalist and senior correspondent, frequently covering science, business, technology and the environment.