Ex-Suffolk County Prosecutor Sees 'Historic Moment' For Criminal Justice Reform Ideas
04:38
Play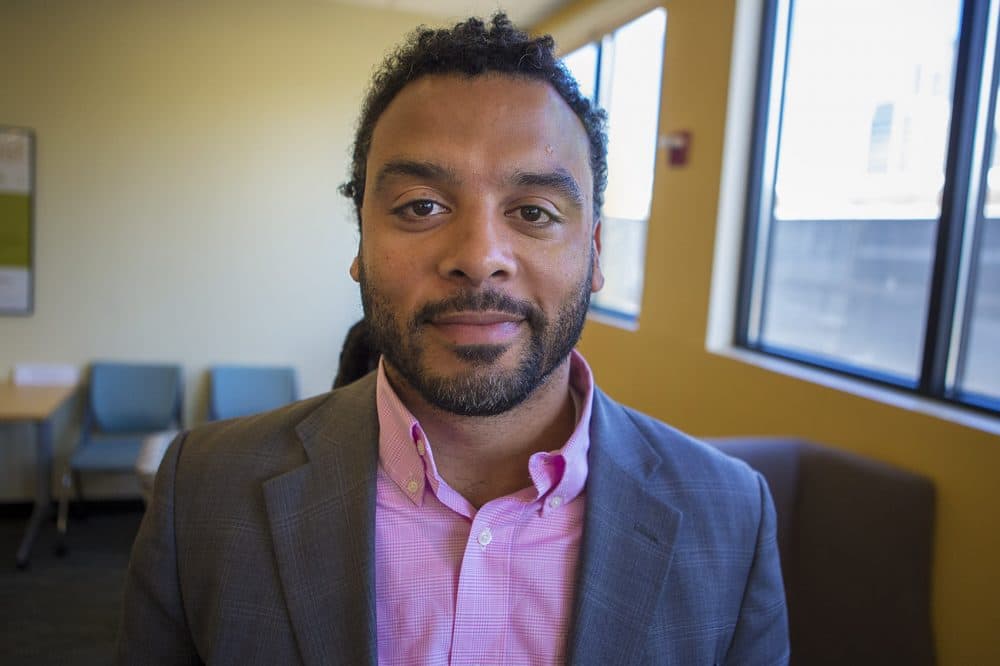 This article is more than 4 years old.
Three months ago, a former Suffolk County prosecutor told a story during a TED Talk about the power of prosecutors. That talk has now pushed Adam Foss into the national spotlight of criminal justice reform.
Foss' Ted Talk called on prosecutors to think as much about building communities as locking people up. He joined Morning Edition.
---
Interview Highlights
On one of his first cases
Deborah Becker: Your Ted Talk tells the story of one of your first cases in Roxbury District Court, 2009, a young man named Christopher who was arrested for stealing laptops from Best Buy and then trying to sell them online. You as the prosecutor in charge decided not to charge him with 30 crimes, which you could have. Why?
Foss: We chose to do that, because we knew what criminal records lead to when you have young people — especially young people of color — and Christopher was someone who we immediately saw potential in. He wanted to take positive steps in his life. We saw that this, like many of the people that we saw, was an error in judgment — a serious one — that we wanted him to be accountable for, but we also didn't want to impede his successful future.
On whether his ideas about how prosecutors should handle cases is common
I would say all prosecutors go to work every day wanting to do the right thing, wanting to make people's lives better, wanting to make victims feel whole again, wanting to make safer communities. We're just unequipped when we get there with all the information that we really should have.
On his former boss, District Attorney Dan Connolly, and how much discretion prosecutors have in cases
Dan wasn't a helicopter boss. So it wasn't like there was someone leaning over our shoulders when we were making decisions. I think Dan is like the rest of the prosecutors in the country right now. They're in a tough spot where the public sentiment is shifting rapidly, and as an elected official you need to evolve. And we're not not incentivized to stay after work and learn about adolescent brain development and trauma and poverty and how they impact behavior.
On what his group, Prosecutor Integrity, does
It's a training program for young, first- and second-year prosecutors to help the office in buttressing their knowledge base when they come to the office. If a med student came out of med school and went into a hospital and into an operating room, and someone was standing there and saying, 'Conduct heart surgery,' that med student could probably find where the heart is and probably get it out, but probably not understand the impact that was going to have on the other systems of the body and how to take care of that. And that's what we do to prosecutors. We send them from law school and send them into a court room and ask them to start making decisions about other people."
On whether ideas on criminal justice are improving
It's a historic moment, where everybody is sort of on the same page with a few, sort of, outlying bodies. It's just difficult to let go of tradition. We've been doing this, and when I say this, I mean prosecuting cases the same way with very little innovation since the beginning of time. And those lessons are ingrained, and the more people are in and the more they are exposed to it, that's what they expect when they get there, and it's difficult to walk away from that.
This segment aired on June 16, 2016.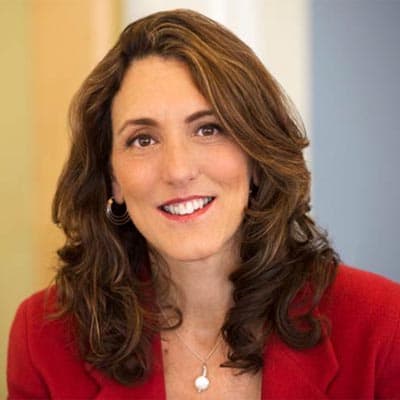 Deborah Becker Host/Reporter
Deborah Becker is a senior correspondent and host at WBUR. Her reporting focuses on mental health, criminal justice and education.