What SCOTUS Ruling On Affirmative Action Means For Case Against Harvard's Admissions Policies
03:41
Play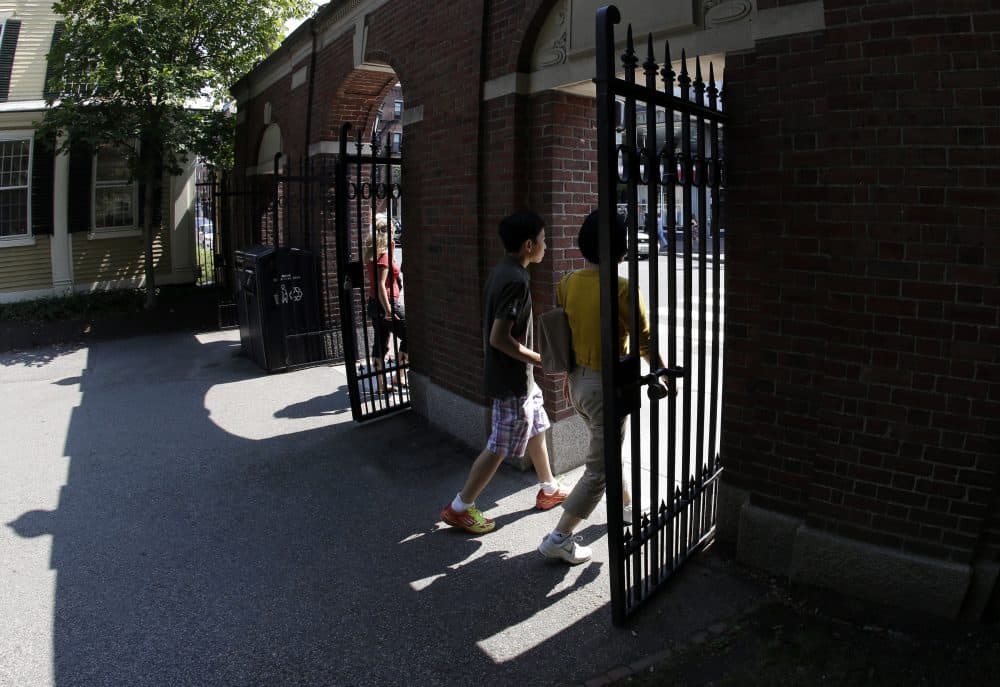 This article is more than 4 years old.
Many Massachusetts colleges and universities are pleased by Thursday's U.S. Supreme Court ruling upholding the use of race as a factor in college admissions. But that doesn't mean that the legal fight about race conscious admissions decisions is over.
Perhaps the Massachusetts school most closely watching this case was Harvard University. It's facing a separate lawsuit alleging that its admissions policies discriminate against Asian Americans.
Some say Thursday's high court ruling is going to affect that suit.
"I can hear the death knell of that lawsuit," said Harvard law professor Laurence Tribe.
Tribe, who is advising the school on that suit, says the Supreme Court ruling bolsters Harvard's argument that race is one of several factors that schools should consider in admissions decisions.
The high court ruling involved the case of Abigail Fisher, a white woman who was denied admission to the University of Texas in 2008. Fisher argued that she was rejected while African-American applicants with lower grades and test scores were admitted.
Tribe says the Fisher ruling specifically mentions something that's directly related to the Harvard lawsuit.
"One of the arguments that Abigail Fisher made was that the University of Texas program discriminated against Asian Americans, but the court was very careful to say that anecdotal evidence and inconclusive statistical evidence is not enough to make that kind of claim," he said.
But the plaintiffs promise the Harvard suit will go forward. The group known as the Project on Fair Representation provided counsel to Fisher and is the litigant in the Harvard case.
"The Harvard lawsuit alleges that Harvard uses a quota to limit the number of Asians that it will take," said Edward Blum, president of the Project on Fair Representation. "The UT lawsuit merely allowed UT's continued use of race and ethnicity — very different lawsuits, very different legal principles at stake here."
Harvard was among a dozen schools that filed friend of the court briefs in the Fisher case, saying that the benefits of a diverse student body are more important now than ever.
Kumble Subbaswamy, the chancellor of Massachusetts' flagship public college UMass Amherst, praises the ruling and says it will help students better prepare for a diverse workforce and a diverse world.
"All you have to look at is what has happened in our society in the last year, year and a half alone to see that we are not in post-racial society by any means," Subbaswamy said.
He says UMass makes its admissions decisions based on several factors, including race and says the high court ruling will allow UMass to continue to try simultaneously increase diversity and selectivity.
"This allows us to focus on student success, on the real goals of diversity without having to worry about legal challenges," Subbaswamy said.
The legal debate will likely continue. The Supreme Court ruling was close — it was a 4-3 vote. Justice Elena Kagan sat out because she worked on the case while serving in the Justice Department.
In his dissent Justice Samuel Alito said "the university had not demonstrated the need for race-based admissions" and that its program benefited advantaged students over impoverished ones. Also, there are eight states — including New Hampshire — that prohibit the use of race in college admissions.
This segment aired on June 24, 2016.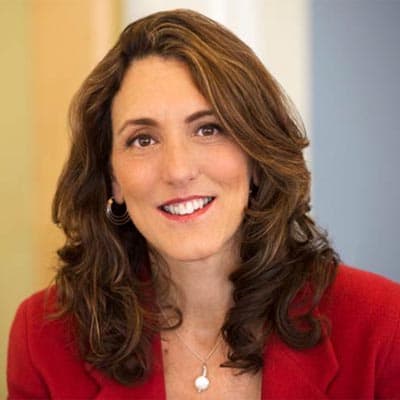 Deborah Becker Host/Reporter
Deborah Becker is a senior correspondent and host at WBUR. Her reporting focuses on mental health, criminal justice and education.