As President Calls For Dialogue On Race, 3 Mass. Parents Highlight 'Despair,' Challenges
10:37
Play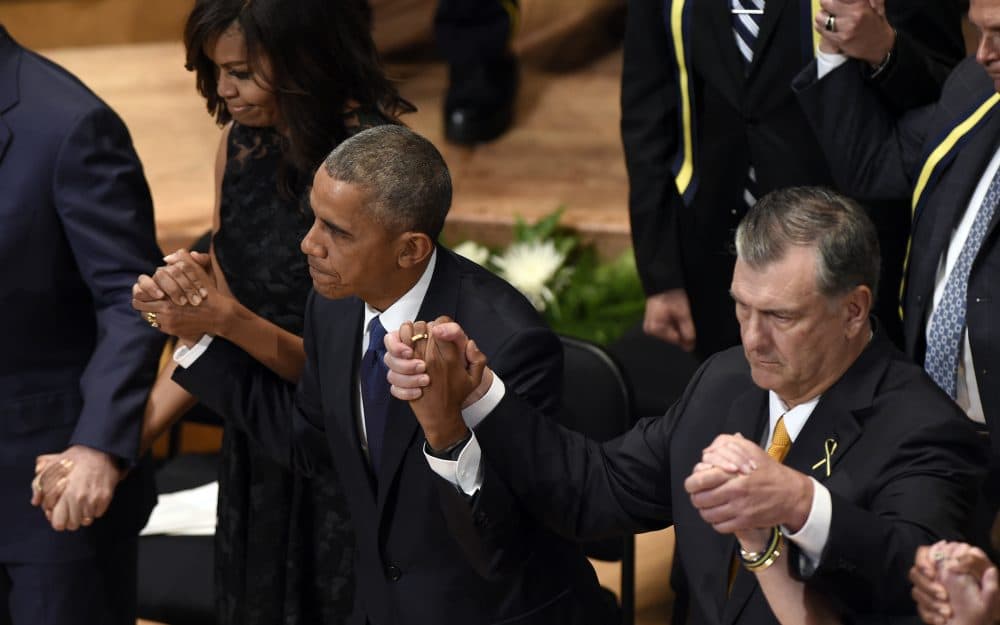 This article is more than 5 years old.
At a memorial service in Dallas Tuesday for five police officers killed last week, President Obama called for Americans to participate in honest dialogue about race.
The president said such conversations are the antidote to the violence and despair set off by the killings of two black men last week by police in Louisiana and Minnesota, incidents that proceeded what followed in Dallas.
Those seven deaths last week, far from Boston, remain the source of confusion and frustration for many families in Greater Boston.
Parents are trying to figure out what to say to children, especially black children, about justice, safety and progress.
Three parents discussed these concerns on Morning Edition.
The Rev. Cheryl Harris, is an African-American woman, a Baptist minister and a diversity consultant from Attleboro.
David Harris — no relation — is African-American and managing director of the Charles Hamilton Houston Institute for Race and Justice at Harvard Law School.
Michael Fitzgerald, a white man with two mixed race sons, is the articles editor for The Boston Globe Magazine.
This segment aired on July 13, 2016.