Back In Federal Court, Aging Ex-Mobster Salemme Denies New Murder Charge
04:41
Play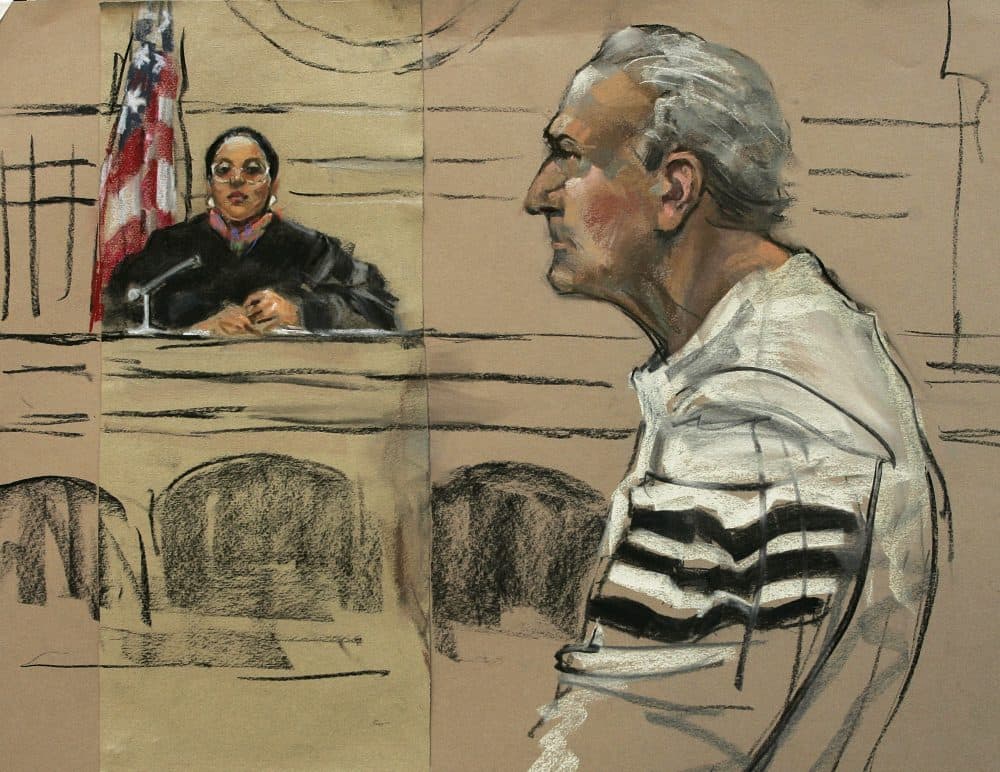 This article is more than 4 years old.
Frank Salemme, the one-time boss of the New England Mafia, has been arrested, charged with murdering a long-missing Boston nightclub manager whose skeletal remains were discovered in June
The government says Steven DiSarro, who ran The Channel Nightclub in South Boston that was owned by the mob, was a federal witness murdered in May of 1993 by Salemme, the mobster's brother and his son.
A federal prosecutor claims Salemme, who has been in the federal witness protection program, fled his residence in anticipation of the criminal complaint and was arrested.
'Prepared To Go To Trial'
In federal court Wednesday, Salemme's face was thinner and so was his hair. His back was bowing to his age. But "Cadillac Frank" Salemme had spent a career in crime and courtrooms and upon seeing his nemesis, federal prosecutor Fred Wyshak, he displayed bluff humor.
"Hey, Fred. Fancy seeing you here," he joked.
Salemme must have known this day was coming. At 82, he has had a lifetime packed with deceit, brutality, betrayal and bad endings. His best friend and longtime partner, Steven Flemmi, turned out to have been an FBI informant. And another friend, who was yet another FBI informant, set Salemme up to be assassinated on the North Shore in 1988, which the FBI knew about but never tried to prevent.
The hard-earned wisdom Salemme shared with me in 2004 — when he was in the witness protection program and using the name "Frank Delaney" — was this: "You're not going to beat the government. Let's face it. One way or the other they're going to get you."
So Salemme had to have known Wyshak was coming to get him ever since another criminal defendant in another case cut a deal last spring and led the FBI to a secret grave in Providence.
In June, the remains were found there were identified as those of DiSarro. And on Wednesday, Wyshak's criminal complaint charged Salemme with murder of a witness.
"Mr. Salemme denies these charges. Always has. Always will. This case will go to trial," Steve Boozang, Salemme's attorney, said after court Wednesday.
DiSarro was a witness, because of what he knew as the manager of The Channel. According to evidence and accomplices, the club was owned and operated by the mob and DiSarro was a straw for the real owner: Salemme's son.
The government has witnesses ready to testify that to keep DiSarro from talking, Salemme Sr. joined Salemme Jr. and others in murdering him at Salemme's home in Sharon in May 1993.
In 2004, the government actually charged the mobster with lying and obstruction of justice for his denial that he knew about or had been involved in DiSarro's disappearance. Salemme pleaded guilty, while insisting he had nothing to do with killing him. There was no murder charge, because the government had no body.
"Mr. Salemme is prepared to go to trial. He's healthy, and we'll see how it shakes out in the end," Boozang said Wednesday.
'Cadillac Frank' Once 'Had Full Immunity'
Salemme had actually been given the chance to win immunity for DiSarro's murder. When he was on better terms with the government after agreeing to testify as a witness against the corrupt FBI agent John Connolly in 2002, Salemme admitted to committing eight murders.
"I had full immunity. I had absolute immunity," he said.
But Salemme didn't admit to the murder of DiSarro. And under the agreement with the government Salemme would have had to tell all, which would have implicated his dead son and his brother.
As part of his reward for testifying for the government and for helping convict Connolly, Salemme was then admitted to the federal witness protection program.
He was recently living in Atlanta as "Richard Parker," when the bones in Rhode Island were identified. That provided prosecutor Wyshak with the evidence to seek the murder charge and Wednesday's arrest in Connecticut.
"He was arrested because he had fled his prior residence we believe based on recent events," Wyshak said.
And before he could be charged.
But Boozang insists his client was fleeing from nothing.
"He was on his way back," said Boozang. "Atlanta to Connecticut is a lot closer to Boston than California, isn't it? He was coming back to answer any charge that was coming forth."
One way or the other, Salemme was coming back to the place he must have known was his destination. For the mobster known as "Cadillac Frank," the recall seemed inevitable.
This segment aired on August 11, 2016.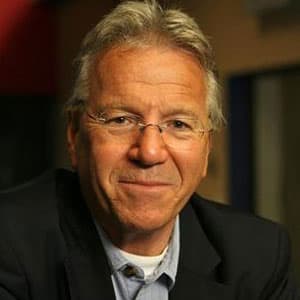 David Boeri Senior Reporter
Now retired, David Boeri was a senior reporter at WBUR.