'Everyone Felt Safe': A Boston Community Wards Off Summer Violence
03:32
Play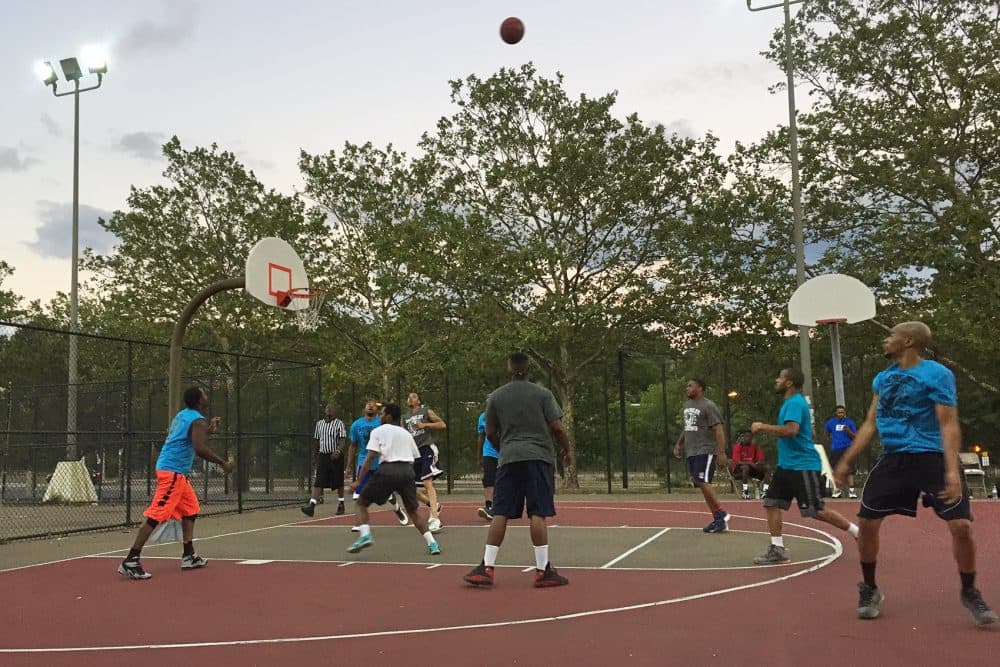 This article is more than 5 years old.
In the 1960s, the Bromley-Heath housing development — bordering Roxbury and Jamaica Plain — was a nationwide model for tenant-run public housing. Spread over 23 acres, it provided homes for more than 1,100 families and even had its own security force.
But by the 1990s, most talk about about Bromley-Heath focused on the twin evils of drugs and violence, an image activists are trying to change.
This summer, the development — now called the Mildred C. Hailey Apartments -- is seeing a major transformation thanks to an array of anti-violence efforts in the city.
"This is the best summer that I have seen in the last six years that I've been working here," said Paul McKenzie. "Wasn't no violence, didn't nobody get hurt."
McKenzie works at the housing project's community center, setting up tables, preparing rooms for events — a handyman of sorts.
"It's a big change," he said. "Kids have something to do. The parents, they come down, they enjoy themselves. The whole summer's been nice."
Throughout the summer, McKenzie watched the basketball court fill with youngsters playing ball. There were games and arts activities. Twice a week there was a neighborhood cookout — hot dogs and hamburgers on the grill, fresh fruit, soft drinks and ice cream.
"This community is full of children, full of young men with nothing to do," said Liz Miranda, with Score 4 More, the group that organizes the cookouts. "They're bored. There's not a lot going on. They're kinda the forgotten elements of our city. So what we do is make sure we have something for every age — food is incredibly important. A burger and a hot dog goes a long way."
So does a popular outdoor sport.
"The basketball draws people in," Miranda said. "So we bring all the hard-to-reach young men."
The cookouts provide an opportunity to improve the relationship between police and the community. Officers on patrol are a regular sight at the cookouts.
"We need police," Miranda said. "We want them to keep our parks safe. They don't come there to arrest young people. They come just to make sure that it's a good time."
For Hailey Apartments resident Tamika Jones, it has been a rewarding summer.
"Everyone felt safe, where the kids didn't even want to leave off the court or around here after 9," Jones said. "You know, cause it was just so uplifting that they had something to do."
The evening outings have been a welcome reminder of years past for another Hailey resident, Anna Cole, who has lived there for 61 years. She says they remind her of what it was like when she moved in, decades ago.
"We all had the same hopes and fears for our children, that they would all grow up safe, get an education, be successful," Cole said.
She speaks with pride of the eight children — six sons and two daughters — she raised there. She says there was a sense of family back then.
A longtime affordable housing activist, Cole is now worried about the future of public housing. She says there is a lack of support for existing public housing, adding that there will always be a need for affordable housing, especially affordable rental housing.
This segment aired on September 9, 2016.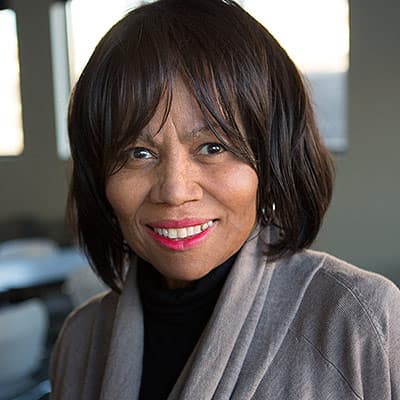 Delores Handy Reporter
Delores Handy was formerly a host and reporter at WBUR.