Question 1 Seeks To Allow 2nd Slots Parlor In Massachusetts
Play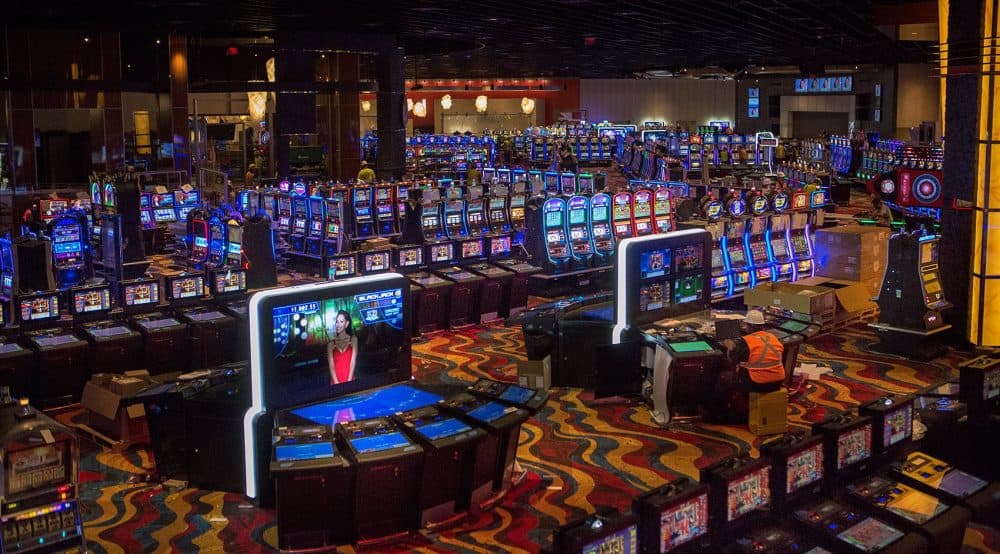 This article is more than 6 years old.
One of the four ballot questions Massachusetts voters will decide this November would expand the state's five-year-old casino gaming law to allow a second slots parlor to open here in the Bay State. The referendum is being backed by a developer with a very specific plan in mind.
Larger resort casinos are already being built in Everett and Springfield, and the Mashpee Wampanoag Tribe is attempting to place the state's third resort casino in southeastern Massachusetts. The Plainridge Park Casino, which opened in 2015 in Plainville, holds the only electronic gaming or slots parlor permit the state is allowed to issue under current law.
A "Yes" vote on Question 1 would authorize the Massachusetts Gaming Commission to award a second slots parlor license. Eugene McCain is the person behind the referendum.
"We thought there might be some openness among the citizens of Massachusetts to reinstate that second license and help the horse racing industry," McCain told members of the Revere City Council this past May. "We thought as an applicant in Revere, that we might have a good shot at getting that license awarded to a project here in Revere."
Question 1 is narrowly written and very specific. It would allow a slots parlor be located on a parcel of land at least 4 acres in size, and adjacent to and within 1,500 feet of a horse racing track. That's a description of land McCain says he has purchased, or has options to buy, along route 1A in Revere, not far from Suffolk Downs.
While the land's proximity to the track is key, Suffolk Downs CEO Chip Tuttle says the track has nothing to do with McCain's proposed development, nor with efforts to pass the referendum.
"At first, when it came to light, we had to sort of fend off accusations that it was us -- that we were somehow secretly trying to use this ballot question as a back door to gaming development here on the property," Tuttle said. "We made it very clear it wasn't us."
McCain's plan is to construct two hotels and a casino on the land, which now houses some auto repair businesses, a bar and a rundown trailer park. He says a poll he had taken of Revere residents this past spring shows 64 percent support a casino. However a recent statewide poll conducted by WBUR found 52 percent of likely voters are opposed to Question 1, and McCain is finding little support in City Hall.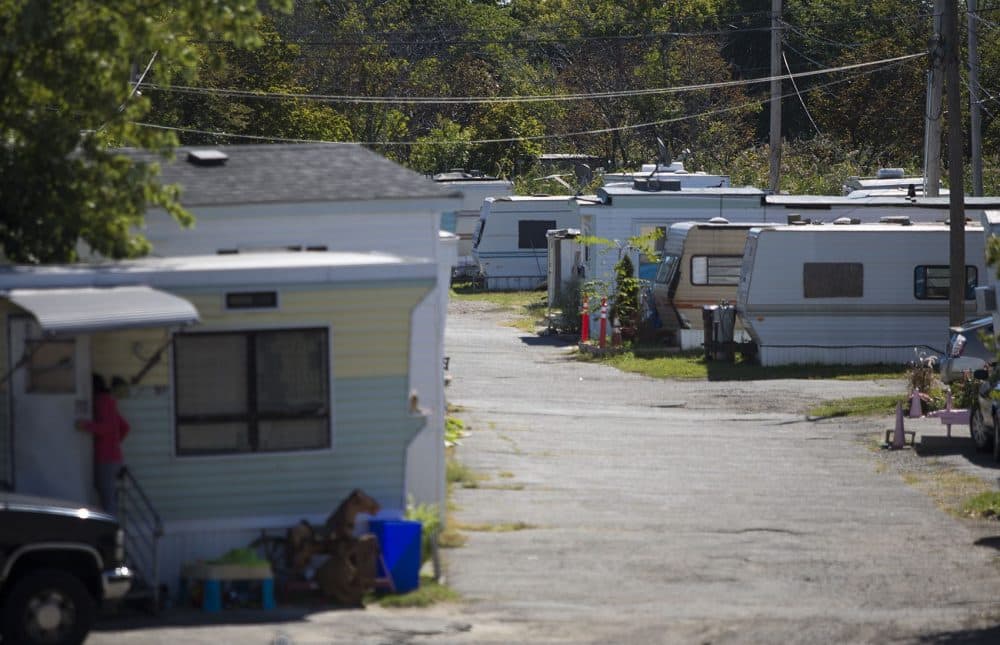 Revere Mayor Brian Arrigo has supported past gambling proposals but says he has serious doubts about McCain's plan, which he calls "fly by night."
"We have some great potential in the city of Revere and I want to make sure that folks know that we have a higher standard than a slot parlor," Arrigo said. "And what we're going to be able to bring to the city is a much higher, a higher and better use for that property."
When asked if he thought the casino ship for Revere had sailed, the first-term mayor responded he thinks it has. Back in 2014, Revere residents voted in favor of a plan to build a resort casino at Suffolk Downs. But later that year the state Gaming Commission granted the Boston area's only resort casino license to Wynn Resorts for its proposal in neighboring Everett.
State lawmakers once considered allowing two slot parlors, but they cut it back to one before approving the casino law in 2011. One of the legislators instrumental in shaping the law was Senate President Stan Rosenberg. He's not taking a public position on Question 1, but says the current law is working just fine.
"We have two resort casinos that are under construction, and we have the third — with the Mashpee Wampanoag having received federal recognition and land in trust, planning and preparing to construct theirs in southeastern Massachusetts," Rosenberg said. "The law said up to three casinos and one slot parlor, and it's right on track."
Rosenberg says the Legislature relied on studies that showed the three and one limit would create a competitive gaming market that was not oversaturated. But the backers of Question 1 argue there is room for another slots parlor.
"I think what we've seen so far with Plainridge Park and the success that they've had in Massachusetts in contributing $88 million to the state which is very much needed revenue here," said Jason Osborne, of the Yes on One committee. "This is a very common sense question on the ballot. I don't see how people can be opposed to bringing more revenue to the state."
Should voters approve Question 1, there's no guarantee Eugene McCain's plan for a slots parlor in Revere would come to fruition. He would still need to persuade the Massachusetts Gaming Commission to grant him a license. The commission, which is remaining neutral on the referendum, could opt not to award the second slots license, or possibly award it to a different group near another racetrack in the state.
This segment aired on September 27, 2016.