Newly Naturalized Citizens Celebrate American Identities — And Right To Vote In Time For Nov.
Resume
More than 16,000 people applied for U.S. citizenship in Massachusetts this year, and that's just through the month of June.
In one of the final naturalization ceremonies here before Election Day, some of those applicants became U.S. citizens on Tuesday at Malden High School — and just in time to vote on Nov. 8.
One Nation, Many Immigrant Identities
In a time of heated political rhetoric, much of it directed at immigrants and refugees, the naturalization ceremony in Malden felt like a celebration of the immigrant identity.
Judge Frank Bailey told the nearly 150 new U.S. citizens, many of them clutching small American flags, that their greatest asset rests in their diversity.
"So, it would be easy to look at each other and say — and we know there are people that do this — and say, 'We're defined by our differences. We don't look the same, we don't all speak the same language,' but we don't need to," he said. "We're stronger because of that diversity."
Just outside the auditorium, volunteers from the Massachusetts Immigrant and Refugee Advocacy Coalition were standing by, ready with clipboards and voter registration forms in English, Spanish and Portuguese.
The organization estimates it has registered almost 2,500 new voters since January.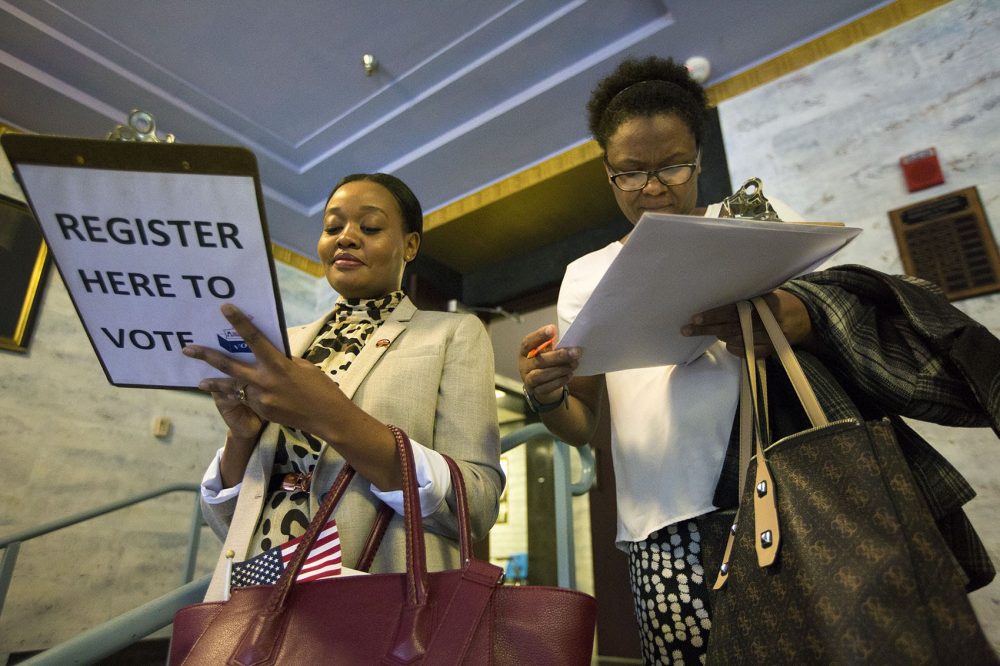 Among those eager to take advantage of her new right to vote was Sandra Lebrun, originally from Haiti.
"I hope my, my vote will count," she said, smiling. "This is the year that I want to vote, so I'm glad that I will."
Lebrun said she came to the U.S. with her father 25 years ago, and she's grateful for the opportunities she's had in that time.
"I'm a nurse, and I'm proud that America gave me the chance to become a nurse and I'm continuing my education, and I thank you, for the country."
'A Fresh Start' After An Often Long Process
Reading her proof of citizenship certificate and tearing up, just a bit, Emmy Shange, originally from Tanzania, said the naturalization ceremony put an end to what she said has been a long process.
"It's real surreal, and, like, I'm happy to know that it's all over with, and I feel like it's a fresh start," she said. "And I feel like my dreams are renewed, and I believe now that I can do anything that I want to."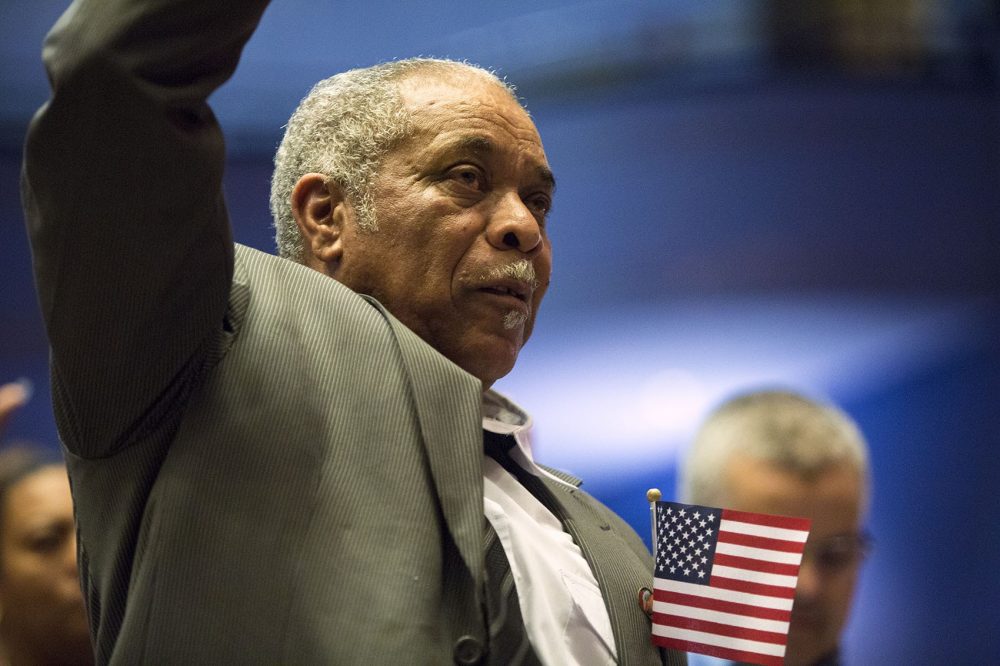 The application process for citizenship can vary greatly from one individual to the next. On average, the wait is between five and six months, according to advocates and immigration lawyers.
Susan Church, chair of the New England chapter of the American Immigration Lawyers Association, said citizenship offices in Boston, Lawrence and New Hampshire are very aware that people's right to vote is at stake this election season.
"In Boston, especially, we have heard that they were calling people and asking them to come in for earlier citizenship interviews and swearing in ceremonies to make sure that the right to vote was preserved for people who had timely filed for citizenship and were eligible for citizenship," she said.
"Any assertion that U.S. Citizenship and Immigration Services is processing applications or scheduling interviews for naturalization based on voter registration deadlines is incorrect," responded Jeff Carter, a spokesman for United States Citizenship and Immigration Services. "Applying to naturalize as a U.S. citizen is a rigorous process and individuals need to meet many requirements before becoming citizens. USCIS is committed to the integrity of the naturalization process and does not allow external factors to influence the adjudication of citizenship applications."
There are three more naturalization ceremonies in Boston leading up to Election Day. According to the secretary of state's office, newly naturalized citizens can register to vote in person at their town hall up until 4 p.m. on Nov. 7 — more than two weeks after the state's standard voter registration deadline of Oct. 19.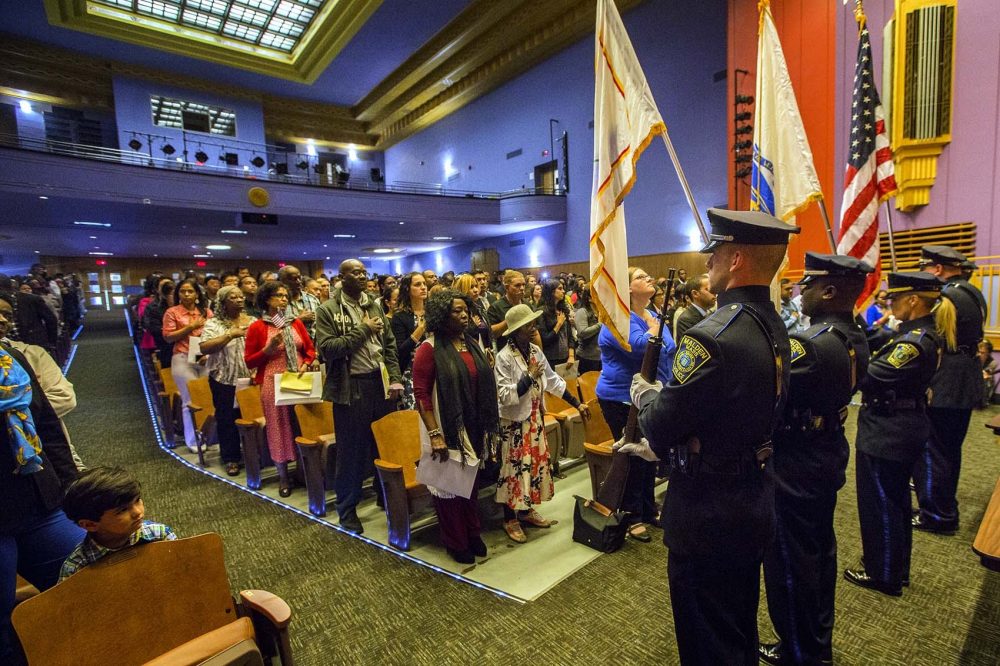 This article was originally published on October 19, 2016.
This segment aired on October 19, 2016.