'From Plymouth Rock To Standing Rock': Mass. Activists Stand Against Dakota Access Pipeline
02:44
Play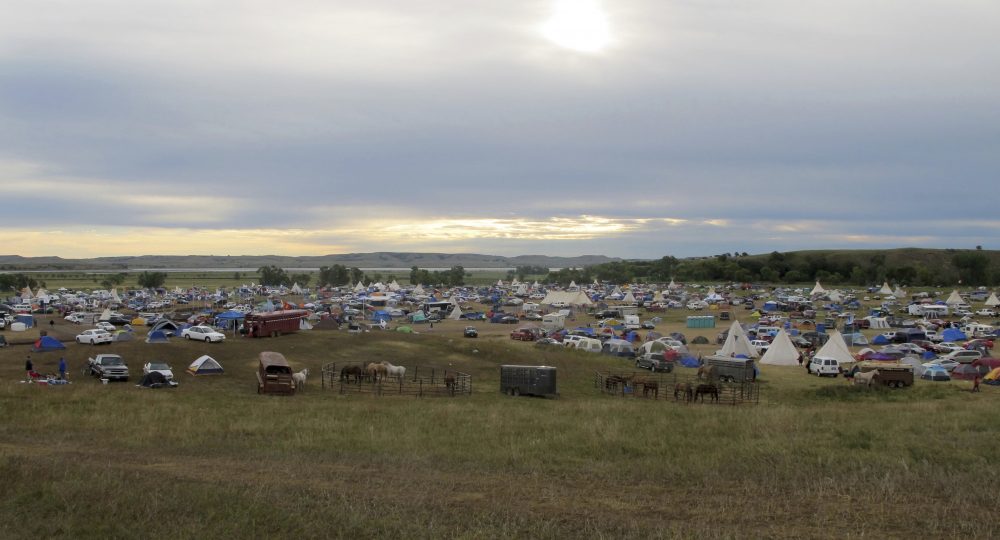 This article is more than 4 years old.
The anti-pipeline protests in North Dakota were at the center of the "Day of Mourning" in Plymouth on Thanksgiving Day.
"We are here today to say that indigenous resistance runs from Plymouth Rock to Standing Rock," said Mahtowin Munro of the United American Indians of New England.
It's the 47th year of the gathering in downtown Plymouth, on Cole's Hill, near the spot where the Pilgrims are said to have landed five centuries ago. And this year the gathering at Plymouth Rock was dedicated to the protesters at Standing Rock nearly 2,000 miles away.
The Dakota Access Pipeline is expected to run nearly 1,200 miles from North Dakota to Illinois, representing billions of dollars in investment and thousands of jobs.
The Standing Rock Sioux are protesting the construction of a section of the pipeline that they say would be on sacred ground and could contaminate their water source.
The company behind the pipeline says it's committed to performing more inspections than required under federal rules.
Munro placed the anti-pipeline protest among centuries of indigenous resistance, including the Wampanoag fight against English settlers in colonial New England.
"We do not give thanks for the invasion of the Pilgrims," she said, "but we do give thanks for the water, we give thanks for the water protectors, and send our love to Standing Rock."
The protests are striking chords with activists in the Boston area. Karan Karanfilian Doczi founded the Intertribal Solidarity Network to support the protesters at Standing Rock.
"We have held prayer circles, we have held demonstrations," Karanfilian Doczi said at the Day of Mourning event in Plymouth. "We have had people locked down at local banks in solidarity with the local community and the water protectors at Standing Rock."
On Friday, a half dozen Bostonians arrived at the Standing Rock reservation, including community organizers, a lawyer and the hip-hop group Foundation Movement. They're bringing supplies such as winter sleeping bags, coats and food, and raised some $5,500 to support protesters.
"I'm heading out there mainly because I believe that all of us are interconnected as people," said Ricardo Neftali Arroyo, a public defender who lives in Boston, in a Facebook video posted before the group left for Standing Rock. "I can't be free unless my brother is free."
This segment aired on November 26, 2016.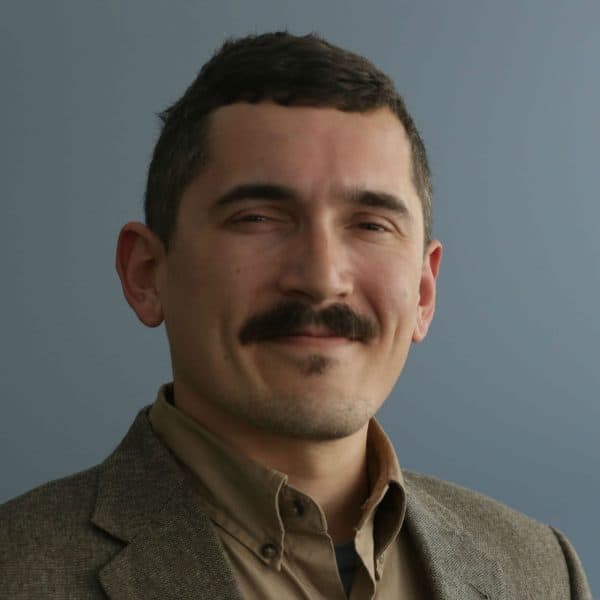 Simón Rios Reporter
Simón Ríos is an award-winning bilingual reporter in WBUR's newsroom.