This article is more than 14 years old.
For most of us, a heart is the symbol of Valentine's Day and, around this time of year, it seems those hearts are everywhere.
But for Kristin Mallery, hearts abound every day of the year and not only in store displays. She sees them in all kinds of places...in a cloud formation, a puddle, even in a steaming bowl of miso soup.
WBUR's Andrea Shea spends some time with the Roslindale photographer to find out more about her "found hearts."
This program aired on February 14, 2007. The audio for this program is not available.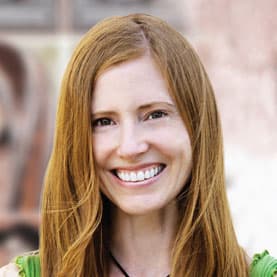 Andrea Shea Senior Arts Reporter
Andrea Shea is WBUR's arts reporter.