COST FAIRNESS FOR SMALL BUSINESS STILL ELLUSIVE by Jon Hurst
This article is more than 14 years old.
Good news hit the papers in recent weeks on health insurance savings for certain key constituencies. First, there was the news of negotiated reductions with the incumbent Massachusetts health plans for the uninsured and likely individual customers of the Connector. Then there was the announcement Wednesday that the GIC was only facing a 5% increase for the new fiscal year. This was certainly good news not only for the state and state workers, but also for those cities and towns wishing to join in on the cost saving benefits of group negotiation and discounts available through the GIC.
Yet none of this news was particularly comforting to small businesses and other small group employers across the Commonwealth.
While the press has focused on savings for the uninsured through the Connector, and for government through the GIC, small businesses are suffering through one of the worst premium increase years in recent memory. The Retailers Association of Massachusetts (RAM) has 3000 members across the state, consisting primarily of small, main street stores and restaurants. Informal surveys of our members show that rate increases for most small businesses are falling in the 15-30% range. Facing such large increases, how is a small business supposed to survive and remain competitive? RAM, as a small employer, was hit with a 22% increase. What kind of outcry do you think we would hear if the GIC received that large an increase?
This shocking increase for small business marks 7-9 years in a row that Main Street Massachusetts has been hit with double digit increases, which are disproportionate with what big business and big government has had to pay. Whether it be the recent merger of non-group into small group, cost shifting from those with discounts and buying clout over to those without those same rights - or a combination of both - small employers today are being buried under out of control insurance premiums. "Mom and Pop" businesses across the state are now paying about $18,000 per year for a family policy, double what they paid just a few years ago and presumably far more than big business and big government. And although the Connector may be a solution for some small businesses, particularly those with young workforces, the fact remains that the plans are individually rated, which will keep most small group employers from taking that option.
We all want health care reform to succeed. For it to be truly successful and sustainable we need to begin work now on bringing costs down for everyone. As we enter an era in which government mandates that all individuals must buy health insurance, it is vital that we take immediate steps to address the gross pricing disparity that exists between the large and small/non-group markets. To not do so is simply unfair.
Jon Hurst, President
Retailers Association of Massachusetts
This program aired on March 16, 2007. The audio for this program is not available.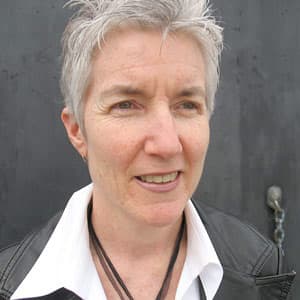 Martha Bebinger Reporter
Martha Bebinger covers health care and other general assignments for WBUR.