"Insurance Doesn't Guarantee Access" by Kenneth R. Peelle, M.D.
This article is more than 14 years old.
Health care has become a jewel in the Commonwealth's Crown. Our excellent medical schools educate dedicated, capable physicians. Our hospitals provide state-of-the-art, world-renowned care. Health care has even become our state's number one industry, our primary economic engine for the future. It is fitting then that our state has been the first to take the step toward universal care. Massachusetts physicians, long supporters of universal care, are particularly gratified to see such progress.
But a nagging, critical question remains: Can we fulfill the promise behind the law if our healthcare workforce remains under increasing stress?
If our citizens can not find a physician, or if patients must wait for extraordinary amounts of time for appointments, thus delaying diagnosis, treatments, or preventive measures, are we really serving our citizens?
A patient with insurance but without timely access to care is left with an empty promise.
The Massachusetts Medical Society has for a dozen years in a row documented a deteriorating physician workforce environment in the Commonwealth. The causes of this condition are many and varied: low reimbursements, growing administrative hassles, high housing and business costs, a broken medical liability system, growing interference in physician-patient relationships from multiple sources, and now physician rating systems hastily implemented, based on years-old administrative data with little relevance to clinical care. All of these have contributed to increasing difficulties in retaining and recruiting physicians across the state.
As a result, physician shortages have persisted in critical areas such as neurosurgery, anesthesiology, cardiology, and general surgery. And last year, for the first time, we recorded shortages of primary care physicians. This is one of the most troubling developments because primary care represents the entry point for patients into the health care system.
As 500,000 previously uninsured citizens gain health care coverage, will we have enough physicians, especially primary care providers, to care for them? And without patient access to primary and preventive care, will the anticipated costs savings of Chapter 58 be lost, as patients will continue to populate emergency rooms and free clinics?
The reputation of our health care system is well deserved, but reputation can sometimes hide reality. To fulfill the promise of universal care, we must support our healthcare workforce. If the provider community lags, so will our patients. Bank of America has recognized this problem, recently donating $5 million to repay medical school loans of primary care physicians who agree to work at community health centers. We applaud and support this action, but recognize that much more needs to be done to fix the problem.
The health care reform act is a wonderful step for patients. But let us remember that good medical care depends on a strong physician-patient relationship. And that calls for paying attention to the other side of the equation as well.
Kenneth R. Peelle, M.D., President, Massachusetts Medical Society
This program aired on March 20, 2007. The audio for this program is not available.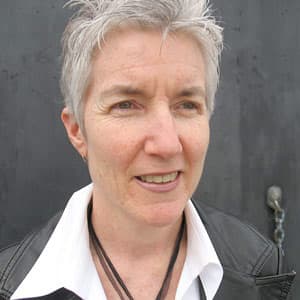 Martha Bebinger Reporter
Martha Bebinger covers health care and other general assignments for WBUR.