"It's Not How You're Covered...It's How You're Treated" by Elmer Freeman
This article is more than 14 years old.
Massachusetts' government, business, labor and health care leadership is faced with the awesome challenge of implementing health insurance coverage for all of Massachusetts' citizens under CHAPTER 58, AN ACT PROVIDING ACCESS TO AFFORDABLE, QUALITY, ACCOUNTABLE HEALTH CARE. Approaching the year one anniversary of Massachusetts "health reform", by all accounts, including the expert contributors to this blog, we are doing an exemplary job. However the questions of costs to individuals and small business, the amount of deductibles and co-pays, the proposals for the benefits package, and the debate of whether to cover prescription drugs or not, is all about affordability! And that's what it has been about since the beginning of my career in the 70's in the days of comprehensive health planning and every effort at reform since then. The real challenge for the Connector is how to use this opportunity and their authority to get improved quality and increased accountability in health care?
The Institute of Medicine's Committee on the Quality of Health Care in America documented the "serious and pervasive nature of the nation's overall quality problem" in the report, Crossing the Quality Chasm: A New Health System for the 21st Century and calls for a system overhaul to close the gap between what we as consumers know and want as quality and the reality of what we get from our health care system. The IOM Committee identified six dimensions of quality in saying that "health care should be safe, effective, patient-centered, timely, efficient and equitable." How can the Connector use health insurance reform to foster real health reform?
While it may be unhealthy to be uninsured … health insurance is no assurance of better health … particularly for the diverse racial and ethnic minority groups across the Commonwealth. The seminal report of the Institute of Medicine, Unequal Treatment: Confronting Racial and Ethnic Disparities in Health Care found that patients were "treated" differently based on race and ethnicity and that "racial/ethnic disparities exist in health care, resulting in worse outcomes among minority groups, and occur independently of insurance status, socioeconomic status, or patient preferences and treatment refusals." These differences contribute to excess morbidity and mortality from virtually all diseases. Health disparities are not the result how you are covered … they are the result of how you are treated.
Last week at a community forum at Northeastern University, Mayor Menino and his Health Disparities Task Force reported on the special initiative undertaken a year ago by the Boston Public Health Commission to reduce racial and ethnic disparities in health and health care in the city. Surely there are lessons to be learned from the 33 "demonstration projects" funded. Only one, by the way, was in the focus area of health insurance … "to promote potentially reimbursable services essential to connecting patients of color with health care and improving health outcomes." Beyond the community awareness, mobilization, and capacity building which is outside the "reimbursable" services covered by insurance, are the other focus areas of data collection/quality improvement, patient education, health systems change, and workforce diversity, all of which can, and many of which are influenced/supported in our system of health care financing through insurance of one form or another.
I for one, as an African-American, middle-age male, at greatest risk of experiencing health disparities, despite a 30 year career in health planning, administration and policy, totally motivated by self-interest applaud the efforts to understand and address the persistent health disparities among and between segments of the Massachusetts population.
The Massachusetts health reform law, as we have come to view Chapter 58, provides for establishing a Disparities Council under the aegis of the Secretary of Health and Human Services that reflects the make-up, and is expected to carry on the work of the Special Legislative Commission that was co-chaired by Senator Wilkerson and Representative Koutougian.
It has recently come to my attention that the Secretary and the Connector are poised to name a Special Advisory Committee on racial and ethnic disparities in health and health care to the Connector Board.
Of the many bills filed in the Legislature to address disparities, An Act Eliminating Racial and Ethnic Health Disparities in the Commonwealth, filed by Representative Rushing on behalf of the Disparities Action Network, a coalition formed between Critical MASS and Health Care for All seeks the implementation of a comprehensive strategy for eliminating health disparities developed from the grassroots efforts of citizens across the Commonwealth.
All these factors converge at this point in time and give us the greatest opportunity for change in our health care system that will lead to improved quality and increased accountability for all. The Connector must seize it!
Elmer Freeman, Executive Director, Center for Community Health Education Research and Service, Northeastern University; Co-Chair, Disparities Action Network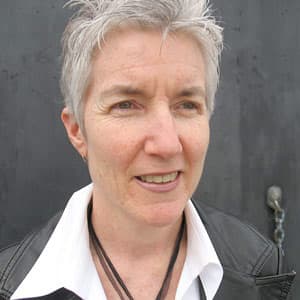 Martha Bebinger Reporter
Martha Bebinger covers health care and other general assignments for WBUR.