Hubbub Over Poet Laureate
This article is more than 14 years old.
At City Hall this week, the gavel came down on a controversial piece of legislation: a bill to appoint the first-ever Poet Laureate for Boston. WBUR's Andrea Shea went to the hearing and now reports on the job in question.
TEXT OF STORY
JOHN TOBIN: Good evening welcome to the chambers here at the Boston City Council, my name is John Tobin...
ANDREA SHEA: At the get-go this hearing is like any other, until...
TOBIN: Docket number 0201, an order for a hearing to consider the appointment of a Poet Laureate for the city of Boston.
SHEA: Two months ago Councilor Tobin began his crusade to create this new position, and at this hearing he gets what he wants: the 'green light' from the Mayor's office. Jamaica Plain poet Joseph Bergin is the one who came up with the idea. Bergin even drafted Councilor Tobin's original measure, in verse.
JOSEPH BERGIN: There is a rich and time honored tradition of famed poets and poems written of this great city. And these momentous times it is incumbent upon us to rise to the occasion or failing thus march in the ranks of Walter Mitty.
SHEA: But not everyone is falling in line for a Poet Laureate in Boston. Talk radio hosts, columnists and bloggers attacked it early on, calling it a waste of government time and effort. Former U.S. Poet Laureate Robert Pinsky has been vocal in saying the city should acknowledge a teacher or librarian who is doing good work with poetry rather than create a position like this. In light of all that Joseph Bergin says he came to this hearing well-armed.
BERGIN: I was expecting to do battle with the forces of darkness and un-poetic energies, but they just somehow evaporated into the ether and they weren't here.
SHEA: So now Bergin and Councilor Tobin will get down to the business of choosing a Bard for Boston...with the help of a soon-to-be-formed selection committee. But what does it mean to be a City Poet Laureate? People who did turn up for the hearing posed their own questions. Here's Mark Weidershine.
MARK WEIDERSHINE: How do you avoid factionalism in a city like Boston? It may be a small town but there are the so-called academic poets, street poetry, slam poetry, formal poetry. Everything that you can name.
SHEA: Next up, Harris Gardner, organizer of Boston's National Poetry Month Festival.
HARRIS GARDNER: City PL in my mind should be a resident of the city of Boston, a poetry ambassador for the city. Native born will limit your numbers.
SHEA: The nitty-gritty of the job description, and the poetry itself, concerns Christopher Castallani, Artistic Director of Grub Street, a creative writing workshop near Boston Common.
CHRISTOPHER CASTALLANI: Is it going to be purely ceremonial so they can write pretty lines about dedications of new buildings or is it going to be someone holding people accountable because poets are truth tellers? Would the city be comfortable with a trouble maker PL or do they want someone who is going to rubber stamp and celebrate everything we do?
CAROL CONNOLLY: If one accepts the position of Poet Laureate one must firmly resolve not to be co-opted in any way. And if one is co-opted then one is not performing properly as a Poet Laureate.
SHEA: Carol Connolly is the first ever Poet Laureate for St. Paul, Minnesota. Hers is one of thirty-nine U.S. cities to appoint a local wordsmith. Connolly says she's written four poems since accepting the unpaid position this past July, including this one for the Mayor's budget address.
POEM EXCERPT:
The blues singer croons woke up this morning and we did knowing that nearly 1 million of our city's hard earned dollars will be spent today to sustain an endless war.
SHEA: Boston Councilor John Tobin says he'll welcome a hard-edged laureate.
TOBIN: You have to expect that in this city, people can be really really tough, I expect that from my poet, too.
SHEA: The potential applicant pool is huge in this town, according to Christopher Castallani of Grub Street. But what will happen when Boston finally picks its poet?
CASTALLANI: Oh I expect a lot of blogging about who this person is and I doubt any other poet but the poet him or herself will be happy, everyone will think it should've been me.
SHEA: Well everyone should get an answer by the end of the year. The City Council wants the Poet Laureate's first piece of verse to usher in the new term in early 2008.
For WBUR I'm Andrea Shea.
This program aired on March 29, 2007. The audio for this program is not available.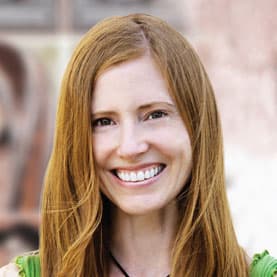 Andrea Shea Senior Arts Reporter
Andrea Shea is WBUR's arts reporter.