Unsolved Murders in Boston
This article is more than 14 years old.
For the families of murder victims, and for those in the neighborhoods of Boston, there's been little comfort in the results of homicide investigations.
Boston Police acknowledge that only 3 of 17 murders committed this year have been solved. WBUR's David Boeri has been living in one of the most affected neighborhoods.
TEXT OF STORY
DAVID BOERI: On Morton Street, just down from where I've been living in Dorchester for the last month Audrey Perkins and her husband Anthony have been preparing for their son Antoine's twenty first birthday party.
Soon enough, the cooks are in the kitchen and over a hundred of Antoine's friends and relatives, young and old, are in the house.
The walls and tables, buttons and even the birthday cake bear witness to Antoine. In his childhood and adolescence, he's big... over three hundred pounds... he's baby-faced and he smiles like laughing Buddha.
His year old son, his eight year old brother, his forty something parents, and his grandparents are all here. The only one missing is Antoine himself.
For missing his twenty first birthday, Antoine has the most forgivable yet unacceptable excuse in the world. And it's written right there on the cake as his mother told me it would be.
AUDREY PERKINS: It says it's your 21st birthday but you're not here; you're spending your birthday with Jesus this year.
BOERI: Almost a year has passed since Antoine Perkins became homicide case number forty five in Boston. He was shot in the back of the head as he sat on his front porch with his friend. Their barking dog woke his parents who found him standing up, scared, and struggling to breathe.
PERKINS: He was like mummy, I'm going to die. I said to him, Antoine, I know you believe in God. This is the time to pray. I know you believe in God.
BOERI: He lost consciousness and stopped breathing while EMS rushed him to the hospital. His Mom Audrey and his Dad Anthony made the decision two days later to remove Antoine from the ventilator.
To look around the warm room filled with religious images and relatives belies the stereotype of the average victim. Here are two supportive parents, two jobs, homeowners of a triple decker and, a son who was afraid to ride the bus or to cross paths with the local gang.
From the porch where he was shot to the police station over there on the corner of Blue Hill Avenue and Morton is not much more than a hundred yards. Proximity to the police station didn't help. News of his death didn't travel much farther than his neighborhood and schoolmates.
MATT MALONE: I get choked up every time I think of Antoine.
BOERI: Matt Malone was the headmaster of Monument High School in South Boston.
MALONE: He was the closest student I've ever had that was murdered. it was very hard for me.
BOERI: Like a lot of kids at Monument, Antoine had special needs and Malone saw him as a student, a kid, and a cause.
MALONE: Schools and teachers that do well with students like Antoine, do well because they understand kids learn differently in their own time and way, so Antoine needed structure and commitment and rules and tough love.
BOERI: When he got frustrated because of his learning disability, Antoine was more than a handful. Even though he had a baby's face, he stood over six feet tall and weighed well over three hundred pounds while the headmaster who took him on, challenged him, and taught him was a featherweight at five foot three.
MALONE: He wrote this story about me: He said, "I call him Little Dog and he calls me Big Dog," and that was the opening sentence of the story he wrote about me.
BOERI: Short yes, but Malone is a former Marine, a Gulf War Vet, and a power lifter on a mission. To Antoine and his students in Southie he was all semper fidelis.
MALONE: My role as head master, was that Antoine was my kid, and when people wanted him out, I made sure he would have the same chances as every one else in the school.
BOERI: Look at the student pictures and you see a football player, a kid playing Santa Claus and a happy classmate with lots of friends. But the frustration of learning disabilities could turn him to frequent disruptions and tears. Yet Antoine persisted.
MALONE: We didn't give Antoine a free ride. He earned everything with us.
BOERI: In his senior year he was mainstreamed from special needs. He passed his MCAS and he graduated, far exceeding early expectations and statistics that say people like him don't succeed. That was the triumph that made his death even more of a tragedy.
PERKINS: I could tell he really wanted it. He's the only one in the neighborhood who graduated. The only one who graduated from high school.
BOERI: That success created distance between Antoine and some of the members of the neighborhood Lucerne Street Gang says his mother, which she believes eventually led up to his murder.
He had a child, a family of his own, a job, and hope for college, when he was shot in the back of the head last July.
Seventeen hundred people gathered for his funeral, with a eulogy delivered by his headmaster who saw Antoine as the test and affirmation of everything he believed in as an educator.
MALONE: I remember the first words of my eulogy when I walked up to the podium and I was wearing sunglasses.
PERKINS: He had on sunglasses and I remember him taking off his sunglasses.
MALONE: I said I came up here wearing sunglasses and I'm not afraid to let the world see I'm crying for Antoine.
BOERI: One person was sitting with Antoine on the porch when he was shot, and at least one other person had seen three young men walk past the porch three times with something bulging in one of the men's jackets. So far police haven't made an arrest. They believe one of the witnesses is being uncooperative.
Audrey Perkins has lost confidence:
BOERI: Do you think they're working on this case?
PERKINS: No. because if they were working on the case. They would be calling me back. Now they don't call me back at all.
BOERI: By his own policy Suffolk County District Attorney Dan Conley is supposed to have a victim's advocate contact the family of a murder victim within 48 hours to offer services and support. In the case of Antoine Perkins, no one reached out to the family for seven months, the D-A'S office acknowledged.
Antoine's murder is an open case, like most murder cases. Of 17 homicides in Boston since January, only three have been solved. And one of those was committed on videotape.
Faith for the Perkins family is in God if not the Police or the District Attorney.
This program aired on April 19, 2007. The audio for this program is not available.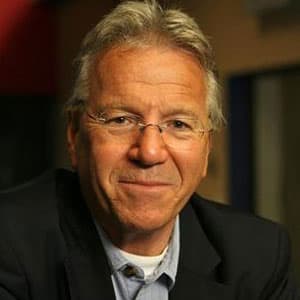 David Boeri Senior Reporter
Now retired, David Boeri was a senior reporter at WBUR.