"ERISA Stands in the Way of State Health Reform" by Celia Wcislo
This article is more than 14 years old.
The Employee Retirement Income Security Act of 1974 (ERISA) is a federal law that sets minimum standards for most voluntarily established pension and health plans in private industry to provide protection for individuals in these plans. What began as a law to provide minimum standards and protections for private benefit plans has become a major obstacle to health insurance reform.
A state can mandate an individual to buy health insurance, but it can't mandate a business to provide insurance, because of ERISA.
A state can mandate certain benefit levels for insurance coverage, but it cannot mandate those benefits for businesses that are self insured (and approximately 58% of New England businesses provide self-insured health insurance. The newly set Connector minimal creditable coverage can be mandated for individuals to buy, but the Commonwealth cannot mandate businesses to provide that coverage.
The state can mandate an individual to pay for health insurance, but it can't mandate a payroll tax on employers who don't provide insurance, because of ERISA.
State health care reform efforts will remain limited and under-funded because of the inability of states to mandate businesses to help fund insurance for their employees. Business owners who are progressive and forward thinking will do the right thing, and these are the majority in the Commonwealth. However, there will always be businesses that are financially weak or who worry only about the bottom line, and they will always find a way to pass on their social responsibility to provide health care to taxpayers.
Because of ERISA protections, two large Massachusetts corporations, Wal-Mart and Stop & Shop pass on the health care costs of 6,367 workers (and their families totaling 11,828 individuals) each year to the Uncompensated Care Pool, which we all pay for.
States need to begin experimenting to solve the growing problem of access to health care, like we are trying to do here in Massachusetts.
But no state can solve this problem on its own, as long as ERISA protects businesses and allows them to decide whether or not they want to play (and pay) for their workers' health care.
State solutions can only go so far without changes on the federal level. Changes need to happen here, close to home, but also need to begin to happen in D.C.
Celia Wcislo, Assistant Division Director, 1199SEIU, MA Division
and member of the Connector Authority board
This program aired on April 22, 2007. The audio for this program is not available.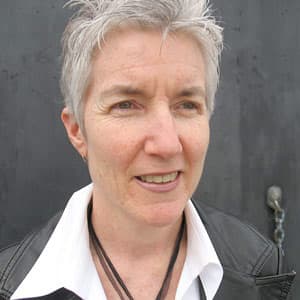 Martha Bebinger Reporter
Martha Bebinger covers health care and other general assignments for WBUR.