This article is more than 12 years old.
Boston-area charities are coming to terms this morning with a major shift in the city's philanthropic landscape.
The local United Way chapter is cutting $3.5 million dollars in funding to organizations such as Catholic Charities and the Salvation Army. It's part of a new strategy the United Way says will give more bang for its donors' bucks.
WBUR's Business and Technology Reporter Curt Nickisch has more on United Way's new way.TEXT OF STORY
CURT NICKISCH: The important thing to know about the United Way is that it does not spend its donations directly. It pools money and gives it to agencies that carry out their own programs.
Here's the problem, says Jeff Hayward, the senior vice-president of the Massachusetts Bay and Merrimack Valley chapter, based in Boston. He says over time, established charities got more and more money. Hayward says new ones that maybe would do a better job got little or none.
JEFF HAYWARD: We had to bring some sanity to the giving and be able to explain why if an agency was serving a hundred children, and another agency was serving two hundred children, we had to explain why the agency that was actually serving fewer children got a higher investment. And it didn't make sense to us, and it didn't make sense to many of our donors.
NICKISCH: In the last few years, donations to the United Way here have been dropping — adjusted for inflation, they're down around five percent a year. Hayward says donors were sending a message:
HAYWARD: What are you doing with my money? Where is the return on investment? Are you just a transactional agency — you collect money in one door and give it out the other? And if that's the case, we want something more.
NICKISCH: They got something more. The chapter's board, on which WBUR's general manager sits, approved a new funding model. For starters, it's demanding more accountability. It's also narrowing its spending to four areas: child health, youth opportunities, sustainable employment and affordable housing.
The shift means many charities that have relied on the United Way for years will lose dollars. The head of the Salvation Army in Boston, William Bode says he's losing almost four hundred thousand dollars over three years.
MAJOR WILLIAM BODE: This is a shock to the Salvation Army. We did not anticipate this happening to us.
NICKISCH: Another United Way partner waking up to this new reality is Catholic Charities in Boston. It will lose about three hundred thousand dollars next year. Dollars that President Bryan Hehir says will be missed.
REVERAND J. BRYAN HEHIR: That's saying no to people when they don't have money for heating oil in the winter. It's saying no to people who need to get by this month's rent so they won't be evicted. We can't just let that sit out there.
NICKISCH: Father Hehir says he's got to find other sources to keep those programs in place — and it won't be easy.
It also may not be so easy for Boston's United Way. Case in point: Rochester, Minnesota. Two years ago the chapter there shuffled dollar distribution much the same way Boston plans to. Chapter head Karen Erlenbusch says there was an outcry and her United Way lost donors.
KAREN ERLENBUSCH: Yeah, we did. And that just goes with the territory.
NICKISCH: Erlenbusch says the new direction paid off. This year, donations jumped eleven percent, and many of the charities that lost funding returned with new proposals.
ERLENBUSCH: And what we've found is that their programs have gotten stronger, they've formed collaborations and partnerships that they didn't have before, and as a result is that they're seeing better results to those that they're serving. And that's what we're really trying to get to is that people's lives are being changed.
NICKISCH: Changing more lives is what Boston's United Way wants from its new strategy. Vice-President Jeff Hayward says one of the partner agencies debuting with his chapter next year is HomeStart. Hayward says it places homeless people in affordable housing and keeps eighty-five percent of them there for two years.
HAYWARD: For that one measure alone, we think that agency outperforms almost every other agency in our portfolio. HomeStart is one of those diamonds in the rough. And we think this model gives us flexibility and the ability to reach out to them.
NICKISCH: Hayward's counting on that new model for Boston's United Way to reach a helping hand to the community — and persuade more donors to reach deeper into their pockets.
For WBUR, I'm Curt Nickisch.
This program aired on May 25, 2007. The audio for this program is not available.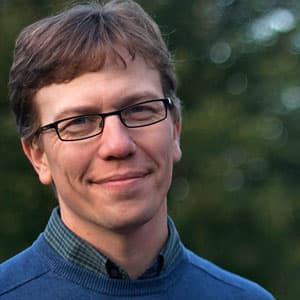 Curt Nickisch Business & Technology Reporter
Curt Nickisch was formerly WBUR's business and technology reporter.