"Facing a Shortage of Docs" by Michael Sack
This article is more than 14 years old.
One of the issues whispered about in relation to health reform is the looming shortage of primary care physicians. Who is going to take care of the hundreds of thousands of new patients who will have health insurance? It's a serious problem and one that we should agree to tackle together. Across the state, too few primary care physicians are signing up for participation in the MassHealth and Commonwealth Care plans because of low reimbursement.
It certainly doesn't help that the federal government issued an ill-considered proposed rule that would eliminate federal Medicaid matching funds for graduate medical education - amounting to a $40 million cut in training Massachusetts physicians. While the Bush Administration is trying to get this done, Congress is wisely pursuing a moratorium on its implementation - a possible reprieve. It's a shortsighted approach that needs to be rejected. This rule would reverse Medicaid's historic commitment to train physicians that serve in America's hospitals. We should be training more, not fewer. The shortage doesn't apply to all physicians across all specialties. But, the problem is particularly acute for the very doctors we need the most - primary care physicians. Even medical students, faced with hundreds of thousands of dollars in debt, look at the prospects of incomes for primary care physicians versus a specialty and they, more often than not, choose the specialty. Add in the high cost of housing in Massachusetts and you begin to see why we are facing a shortage. The Massachusetts Medical Society rang the alarm bell about this last year. Health reform has only made the problem more acute. We want everyone to have access to a primary care physician. That is one of the promises of health reform. The question is: Will we be able to deliver?
Michael V. Sack is the President and CEO of Hallmark Health
This program aired on May 29, 2007. The audio for this program is not available.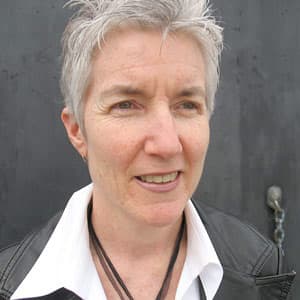 Martha Bebinger Reporter
Martha Bebinger covers health care and other general assignments for WBUR.