"Binding Us Together" by Michael DeChiara, Anne Rosen & Meg Kroeplin
This article is more than 14 years old.
As a state, we have committed to reform our health care system, maximizing access to coverage for people who have none. This effort requires participation at all levels, including people who historically have thought health coverage was either not possible or not necessary. These people, who MUST participate for this initiative to have a chance, are just beginning to pay attention. To, draw them in, we must reach out to educate and assist them where they work and live.
We would like to think of health care reform as a blanket that covers most of us; but so far it's a quilt with some squares firmly stitched and others barely tacked on.
Of the 63,000 formerly uninsured people now covered (as of April) by Commonwealth Care, 53,000 pay no premiums, and most of them were moved from Free Care into Commonwealth Care through a computer data transfer. Others enrolled in MassHealth after last summer's expansion. These are the starter quilt pieces, sewn in first to begin the pattern.
But we all know that for real success, we need to strengthen the connection to the other quilt pieces – the rest of the uninsured. They include moderate-income people who are not used to engaging state systems, people who can afford to pay something for health insurance but not as much as is being asked, and young people who don't think they need insurance. A true measure of success would be the number of these people we've educated and enrolled. So far (April) only 2,191 people pay significant premiums for Commonwealth Care. By this measure, we still have a long way to go.
As many of the uninsured come to understand what the individual mandate means to them, they will look for help. Before they call a toll-free number, they will ask someone they trust. We know that many people prefer to look for help close to home – often to community organizations and trusted advisors. It is these people who make sure the stitches hold.
Full funding of outreach and enrollment assistance in local communities is essential to the integrity of the quilt. It demonstrates our state's commitment to the real success of health care reform.
Michael DeChiara, Anne Rosen & Meg Kroeplin
Community Partners
This program aired on May 31, 2007. The audio for this program is not available.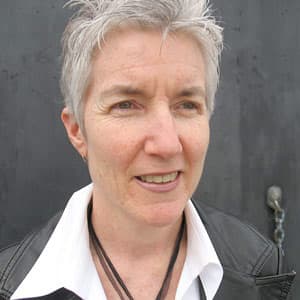 Martha Bebinger Reporter
Martha Bebinger covers health care and other general assignments for WBUR.