"Why is the Health Care Debate so Intense?" by James Roosevelt, Jr.
This article is more than 14 years old.
A little more than a year ago, I read an interesting article in the Wall Street Journal about the Anabaptists negotiating discounts for medical care. As Mennonites, these "plain people" as they call themselves, do not join systems like Medicare or employer-sponsored health care coverage. The main focus of the article was that the Mennonite community had joined forces with the local hospital and successfully negotiated reduced fees.
There was a secondary point in the article that struck me.
The reporter described how Mennonites often travel to Tijuana, paying more than $4,000 in train travel expenses, to seek medical care in Mexican clinics. Even with travel costs, the total cost of care is less than what they pay in the United States. Certainly interesting from an economic perspective but here is what struck me: the Mennonites travel great distances to experience care that is described by a Mexican physician as "treating mind, body and spirit."
And that is what makes the health care debate intense - it is always personal.
The forging of public policy brings naysayers. So it is not surprising to see folks like those at the Pacific Research Institute trash health care reform in Massachusetts.
In what is nothing short of a social experiment, Massachusetts moves forward with the reformation of its health care system and the country follows suit. Success will not be simply based on the ingenuity behind the plans offered, but by the number of people that gain access to coverage.
We need to remember there are many system-wide measures that can be benchmarks of success.. Are the funds that were previously directed to the Uncompensated Care Pool being spent more wisely toward preventive care measures? Are more people making informed choices about the relative value of where to receive their care based on the cost and quality information the Commonwealth will make available? Are we paying for fewer episodes of emergency care that could have been addressed on a preventive basis? Are fewer people filing for bankruptcy due to catastrophic illness?
When critics label the reform movement in Massachusetts as a mechanism to have the young and healthy pay for the sick, recall that that is the basic premise of insurance. It is the promise of our society to provide support for those in need. By providing access to health care coverage, we are creating a healthier society that spends health care dollars wisely.
When critics complain that the plan falls short by providing exemptions, recall that 500,000 residents of the Commonwealth now have access to comprehensive coverage at much more reasonable prices. They can now access the health care system to get the care they need before it becomes an emergency. They can learn about the options they have for care and choose high quality, efficient care.
Changing established systems in not easy task. Long-lasting public policy is crafted in stages and the Commonwealth is on its way.
While the critics will be many and the calls on either side of the debate intense, we have given the citizens of the Commonwealth a realistic, affordable approach to top-notch health care options within their community. The rest of the country is waiting on our success one member at a time.
James Roosevelt, Jr. is President and CEO of Tufts Health Plan
This program aired on June 6, 2007. The audio for this program is not available.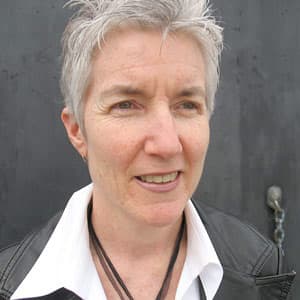 Martha Bebinger Reporter
Martha Bebinger covers health care and other general assignments for WBUR.