"Controlling Costs by Making Care Better" by Andrew Dreyfus
This article is more than 14 years old.
While debate continues on some aspects of our state's health reform law, one issue inspires consensus: the need to control health costs in Massachusetts. The logic is simple: the law is based on creating subsidized and unsubsidized insurance coverage for the state's uninsured. But if health care spending in Massachusetts continues to grow at about 10 percent each year, these new insurance products will quickly become unaffordable (for some they are unaffordable today). Sustaining our law requires directly facing the problem of health costs.
Dolores Mitchell and Bruce Bullen both discussed this issue, focusing on whether the public is ready to make cost-conscious choices in a more transparent system, and whether such choices will encourage providers to moderate their costs. These options must be pursued, but the most promising route to controlling costs is by making care better.
This seems like a contradiction. Doesn't it cost more to improve quality, and isn't the best care the most expensive care? Some recent studies and reports show just the opposite. The CMS/Premier Hospital Quality Incentive Demonstration recently measured hospital quality on a variety of conditions, from hip replacements to heart failure. The study found that the hospitals that performed the best on a series of quality measures spent less than hospitals with poorer performance. A New York Times story last week described a study of 60 Pennsylvania hospitals whose findings "support a growing national consensus that as consumers, insurers and employers pay more for care, they are not necessarily getting better care. Expensive medicine may in fact be poor medicine."
The difficulty is that our system is not equipped to respond to this new evidence. As Paul Levy noted in his own blog last week, our payment system rewards volume and intensity of services, and it currently has few mechanisms to reward quality. That's the real challenge. The health care system must be reoriented to keeping people healthy and getting patients the right care when they are ill.
Ultimately, we are going to need another wave of health reform in Massachusetts to sustain our new law. And the second wave must focus on controlling costs by making care better.
Andrew Dreyfus is Executive Vice President for Health Care Services at Blue Cross Blue Shield of Massachusetts and former President of the Blue Cross Blue Shield of Massachusetts Foundation.
This program aired on June 21, 2007. The audio for this program is not available.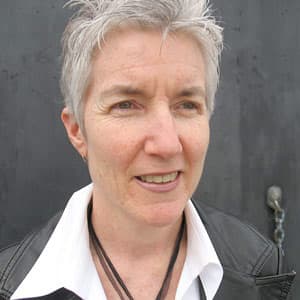 Martha Bebinger Reporter
Martha Bebinger covers health care and other general assignments for WBUR.