This article is more than 13 years old.
There may be some relief ahead for cities and towns struggling with the rising cost of their employees' health insurance.
The House may approve a bill today that would give municipalities the option of buying coverage through the state's cost conscious employee insurance program, the Group Insurance Commission.
From the State House, WBUR's Martha Bebinger sets the stage for today's vote.
The audio for this story will be available on WBUR's web site after 10 a.m. on Thursday.
TEXT OF STORY
BEBINGER: Town managers and mayors say rising health insurance costs are one of their biggest headaches. Jay Kaufmann, house chair of the Joint Committee on Public Service, says the bill is an attempt to offer some relief. .JAY KAUFMAN: The rate of inflation for community health care costs is scary. And the Group Insurance commission has managed to keep the rate of inflation down about half of what the communities are experiencing, so people in local communities are saying, why can't we get that same benefit.BEBINGER: And the benefit could be substantial Sam Tyler, president of the Boston Municipal Research Bureau, calculates the one year difference between what the city spent on health insurance for employees, and the cost of that coverage through the GIC.SAM TYLER: Just this year, that difference was about 6 mil dollars, which would have meant for Boston the ability to hire 85 new police officers or 92 new teachers, so its an important benefit should all cities and towns be able to join the Group Insurance commission.BEBINGER: But Tyler is worried that Boston and other communities will not see these savings because the bill says the cities and towns can not join the GIC unless union leaders representing 70-percent of municipal workers and retirees approve the move.TYLER: I've characterized it as a Trojan horse, giving the appearance as if a solution is at hand for cities and towns, when indeed only a few will be able to join the Group Insurance under these conditions.BEBINGER: House Speaker Sal DiMasi has suggested giving unions less say about joining the GIC, or letting municipal leaders make the decision without union input at all. A spokesman says the Speaker is not proposing any such amendments today. Still, says Geoff Beckwith, director of the Massachusetts Municipal Association, the bill is a step forward.GEOFF BECKWITH: Giving cities and towns more management control would be an ultimate solution. But this leg is a consensus bill, it's been worked with a broad group of folks as such I think its important not to disrupt that legislation.BEBINGER: And Beckwith says joining the GIC would not be the best option for all cities and towns, some of which have already formed purchasing groups to hold down health insurance increases. Representatives of the state's top unions were involved in drafting the bill and most support it. The Professional Firefighters of Massachusetts objected at some stages, but said yesterday they did not oppose the concept. Jack Flannigan, with the Massachusetts Teachers Association, says it is pleased with the bill and that teachers in each community will weigh their options.JACK FLANNIGAN: It's a question of money and it's a question of quality, and that's the same kind of judgment that the city or town will make.BEBINGER: At the GIC, union members would give up the right to bargain benefits, co-pays and other health insurance options. And they may not have the choice of Blue Cross contract. It is the only major insurer that does not contract with the GIC, although a spokesman says the company my reconsider. Dolores Mitchell, who runs the Group Insurance Comission is known as a tough negotiator.DOLORES MITCHELL: We've spent a number of years monitoring and aggressively negotiating rates with our providers and have not been afraid, if rates were too high, to drop a plan.BEBINGER: Mitchell lists some of the ways the GIC reins in costs... pushing insurers to track and react to patient spending trends, charging patients more for brand name drugs, using a separate manager for mental health benefits, and most controversially... making patients pay more to see doctors who don't meet quality standards. Mitchell and Chairman Kaufman anticipate some resistance to joining the GIC.KAUFMAN: Since this represents a change in the way we do business and we are all somewhat allergic to change, it will probably take some time for the benefits of this to be manifest, but I would guess that there will be a few dozen communities who jump in at the beginning and then an increasingly large no. over time.BEBINGER: If the bill clears the house and senate, communities will have until October first to decide if they want to join the GIC for the coming year. This GIC bill is a piece of Governor Deval Patrick's package to help cities and towns avoid more property tax increases. Governor Patrick hosts a rally at the State House today in an effort to generate more momentum for his so called Municipal Partnership Act. For WBUR, I'm Martha Bebinger at the State House.
This program aired on June 21, 2007. The audio for this program is not available.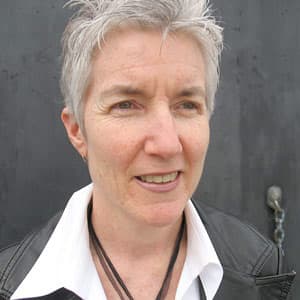 Martha Bebinger Reporter
Martha Bebinger covers health care and other general assignments for WBUR.