"A Call to Action" by Jon Kingsdale
This article is more than 14 years old.
July 1 marks a milestone in our effort to provide health insurance to virtually every resident of the Commonwealth. It is a call-to-action: if you do not have health insurance, start shopping now, because we can offer new options and, if you don't, penalties start at the end of this year.
But July 1 is only one date in a year highlighted by fast-paced policy decisions and launches. These include new, subsidized and unsubsidized programs, seal of approval, minimum creditable coverage, Section 125 plans, an affordability schedule and waivers, to name but a few.
There are now over 130,000 insured people who didn't have coverage a year ago. Commonwealth Care is growing by 10,000 members a month, and the Health Connector is receiving more than 50,000 inquiries a week from people who are learning about and shopping for our products.
This is remarkable progress, thanks in great part to a broad civic campaign of outreach and education, but there is much more to do!
Of course, there is anxiety, as individuals and businesses navigate the new requirements. Our partnerships with religious leaders, health plans, labor leaders, hospitals and physicians, consumer advocates, and the business community have been crucial to spreading the word about the value of health security and new, more affordable choices now available.
Flexibility has been at the heart of every policy decision that the Health Connector has made this year. Massachusetts is doing something bold, something that has never been tried before. Of course, there will be bumps along the road. The Board of the Connector has repeatedly stressed that ours is a "learning organization." When me make mistakes, and we will, we have to be quick to recognize them and willing to listen to others.
So July 1 is upon us. With all that's happened during the past 12 months, there are a lot of people who can be proud of the work they've done to help bring Massachusetts this far and for what they've done to put health insurance coverage (and better health) within reach for tens of thousands of our neighbors.
But this no time to rest on our laurels. People desperately want information and options, health plan options must be simplified, administration improved, enforcement needs to be generous and constructive, and budgets must be managed aggressively. While moving ahead with all this, we should also evaluate and re-evaluate, to ensure our forward movement is really helping people.
There's just too much more work still left to do.
Jon Kingsdale is Executive Director of the Commonwealth Health Insurance Connector Authority
This program aired on June 30, 2007. The audio for this program is not available.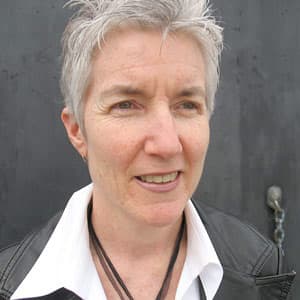 Martha Bebinger Reporter
Martha Bebinger covers health care and other general assignments for WBUR.