"Controlling Costs Requires Collaboration" by Dr. B. Dale Magee
This article is more than 13 years old.
As the health care access bill rolls out we are increasingly concerned about how cost is going to come under control without compromising quality or access. In some ways the cost issue is very easy to understand: we either impair access (by diminishing the supply of providers), ration care (by denying coverage or access to certain treatments), or work together to both engage our patients in healthier lifestyles and find more efficient ways of delivering the care that is needed. Nobody wants the first two choices. But a concerted and innovative effort will be necessary for us to make significant progress with the third option. What we are doing now is not working.
Progress on the cost front is impaired by the inherent adversarial relationships that exist with purchasers, payers and providers. Pursuing our own best interests as individuals has lead to a pattern of increasing costs that have been passed around the system. Nobody wants their boss deciding what health care they can and cannot have. Nor do they want their plan making these decisions. Most are comfortable with these decisions being made in consultation with their doctors. Yet when it comes to the cost of care, the one sector that is too often in the dark is the physician community. The public may not appreciate that all of those tests and imaging studies that we order, the drugs that we prescribe and the hospitals that we refer patients to do not inform us of the costs that we have incurred. Nor do we get a compilation of data regarding the cost of care for a single patient so that we can see all that went into it. It is not enough to simply order the least expensive test or treatment; in the end there are instances in which a more expensive test leads to treatment that is more cost effective. We need better information. The way that health care delivery is organized you would never guess that cost was an issue.
But we know that it is. And we know that if physicians are not able to work collaboratively with the plans to get data in a timely manner to influence our practice, we will be faced with rationing or other draconian measures that will please no one. Today, information on how much is actually paid for care resides with the plans. Because they negotiate different contracts with different providers, there is a reluctance to make this information available. Instead, it is being rolled up into "report cards" on providers, using data that may or may not be accurate and, in any event, is too old (years!) to be of use. This may seem to some that they are addressing the issue, but there is no way to translate these report cards into action. It is time for the plans and the physician community to work collaboratively and use the data to fuel actual change. We need the tools, the research and the education to move this forward. This is an enormous problem and it will require an enormous effort to begin to understand and rationalize the cost of care. Individually we have all failed in trying to control the cost of health care, but together we can.
B. Dale Magee, M.D., M.S.
President, Massachusetts Medical Society
This program aired on August 6, 2007. The audio for this program is not available.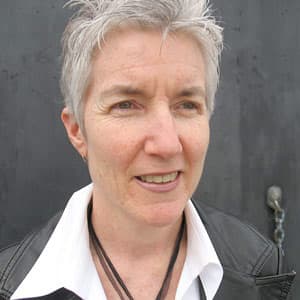 Martha Bebinger Reporter
Martha Bebinger covers health care and other general assignments for WBUR.