This article is more than 13 years old.
With the housing market continuing to sink in Massachusetts, sellers desperate to unload their homes are turning increasingly to professionals who decorate a house for showing. It's called "home staging."
WBUR's Business and Technology Reporter Curt Nickisch got a firsthand view of this burgeoning industry in action.
TEXT OF STORY
CURT NICKISCH: I've been renting a single-family home in Brighton, until my landlords decided to sell. And, call me crazy, I actually let them move in furniture and decorate it to show to prospective buyers... while I was still living there! In came Daisy, home stager extraordinaire. She set out candles as big as fire hydrants. Bundles of willows leaned in corners. African bowls hung in the kitchen like red peppers. Overnight, I was living in a Pottery Barn showroom.
DAISY REILLY: Whoa! Yeah. This is not my house.
NICKISCH: Daisy knew what I was feeling; she's seen this before. Her full name is Daisy Reilly, and she does this for a living. So it's not the first time she's made a catalog centerfold from a, ahem, bachelor pad:
REILLY: A single man. Definitely. I mean very sparse furnishings usually. Maybe one or two nice pieces that a girlfriend gave them or their parents gave them, but you know, mostly it's utilitarian.
NICKISCH: Great. Thanks, Daisy. But the point is, that while utilitarian might be good for living in a house — it's deadly for showing one.
REILLY: It's like a movie set or styling a set for a commercial or a photo shoot. You're capturing a moment in time that's idealized.
NICKISCH: The way she did that in my place was by carting to the basement everything that wasn't...
REILLY: pretty,
NICKISCH: Or:
REILLY: sparkly,
NICKISCH: Or:
REILLY: fluffy.
NICKISCH: Basically, my whole living room. Starting with my bookshelves.
REILLY: There were a lot of paperbacks and lot of not necessarily pretty on the outside books. Content-wise I'm sure they were very nice, but for something like this you want attractively-covered books.
NICKISCH: In their place, she put out just a handful of hardcovers: one on antiques. One on mythology. You know the type: coffee table books. The one on Feng shui matched the terracotta Buddha she poised on the fireplace mantle:
NICKISCH: So I'm curious, which Buddha is that, do you know?
REILLY: I don't.
NICKISCH: Not important?
REILLY: We're not necessarily looking for serious Buddhists.
NICKISCH: Just people who like to think of themselves as spiritual.
Now, home staging's not all semblance and ego-petting. Daisy crafted the living room with low-slung couches that made the room seem bigger than it is — and they somehow managed to face the fireplace, which is in a weird place off to the side.
But much of the furnishing is there really just to create mood. The colored glass ornaments. The vases — orchids of course — they speak of warmth. Some home stagers don't like photos. They prefer to depersonalize the space. But Daisy likes pictures, as long as they're, you know:
REILLY: Pretty.
NICKISCH: She set out photos - that look like the kind you see in store-bought frames. People fishing in the tropics. Beaming children. Parents who are young and tan.
NICKISCH: So, who are those yuppies?
REILLY: These are just from magazines. You know these are the people we hope buy the house. You know a young couple, young son walking clearly in an urban setting.
NICKISCH: Affluent urban setting.
REILLY: Yes, yes.
NICKISCH: They're all smiling. They look happily married.
REILLY: They do, yes.
NICKISCH: The kid is having a good time but not misbehaving.
REILLY: Exactly! Not probably what most people look like on a Sunday afternoon strolling through the park, but what they hope they look like!
NICKISCH: All this pretending, all this embellishing, all this judging books by their cover — well, it may have paid off, even thought it cost thirty-five hundred dollars. The real estate agent, Hannah Abrams, says this house sold just below the asking price.
HANNAH ABRAMS: I thought the difference between staging and not staging for this property would be about twenty thousand dollars. But because this staging was so great, I think they are more likely to net an additional thirty. Staging didn't come for free — but they're getting, I don't know, five times, ten times more than they put into it.
NICKISCH: What's more, the house sold in just ten days.
ED PERLMUTTER: So yeah! My reaction was: this is just such a nice house. But I didn't think: 'It's been staged!'
NICKISCH: That's Ed Perlmutter, he's the one buying the house.
PERLMUTTER: It felt neat and tidy and organized, and all of the things that I want to be! Maybe if I live there I could be like that! At some level, I did think that!
NICKISCH: Ed admits the staging helped him fall in love with the place, and made him more willing to boost his offer. He was actually so taken with it, he hired Daisy to stage his old house - the one he's moving out of:
SOUND OF WALKING UP STAIRCASE
PERLMUTTER: Hi! Hello Daisy, how are you?
REILLY: I'm good, how are you?
PERLMUTTER: Welcome to the mess.
NICKISCH: I went along when Daisy checked out Ed's house; they went room to room, talking about what could stay and what had to go:
REILLY: If the sushi stuff is pretty, we could maybe put it out.
PERLMUTTER: And then here, is that too many tchotchkes?
REILLY: Yes. There's just a lot of things going on. Maybe we could unify the theme a little bit.
NICKISCH: A decanter with rum in it, well, that could stay. But the vodka bottles had to go. So did the cats. So did the wall hanging of Cher. Where's Ed's stuff wouldn't do, he'd have to rent furniture and decorations from Daisy. She also told him to get white towels for the bathrooms.
PERLMUTTER: Interesting.
REILLY: New towels look nice.
PERLMUTTER: New towels really do make an impression, huh?
REILLY: Yes. They're fluffier.
PERLMUTTER: Who knew?
REILLY: I knew!
NICKISCH: As Ed and Daisy stepped over half-packed boxes and cans of paint, I got an appreciation of the clutter chaos and seller stress that Daisy will soon turn into a soothing catalog scene.
REILLY: How do we feel about this bright yellow?
PERLMUTTER: The bright yellow was just painted, um Daisy, and it's not going anywhere.
REILLY: LAUGHS Okay!
PERLMUTTER: It was a color choice that was made, and we're here, we're here with the yellow.
REILLY: Alright, we'll work with the yellow, then.
NICKISCH: And Daisy did. I went back a week after Ed's house went on the market, and the home had already sold. A young woman fell in love with it at first sight.
PERLMUTTER: The staging absolutely helped sell it so quickly. There is no doubt in my mind. When she saw this house on a given afternoon four days after it went on the market, it was looking pretty shiny!
NICKISCH: Getting it shiny cost him, of course. In all, Ed says he paid Daisy fifteen hundred dollars. Practically, he's also paying for the thirty-five hundred dollars to stage the house he's buying — the one I was renting.
And that's what I think is curious about this whole home staging thing — you pay a lot for something that just gets hauled off before you even move in. Basically, it's a transaction cost — it's like giving your real estate agent another one percent commission. But it doesn't bother Ed.
PERLMUTTER: Seems like a pretty good thing!
NICKISCH: In this market, he's happy with the house he's getting, and just thrilled to be rid of the one had. Quick and clean.
PERLMUTTER: I think the staging that went on at the house I'm buying, the staging that happened here, that was all sort of part of the good equation.
NICKISCH: Another good part, Ed says, is the lesson he learned. He felt so inferior for living the unpretty, unsparkly, and unfluffy life he did.
PERLMUTTER: My new mantra since this whole thing happened is WWDD, which stands for What Would Daisy Do? So you know I have an awareness. But what Daisy does, I cannot do. Not at her caliber!
NICKISCH: So Ed's planning on hiring Daisy to help decorate his new house. He wants his real life to approach the idealized life of the house he paid for.
For WBUR, I'm Curt Nickisch.
This program aired on August 6, 2007. The audio for this program is not available.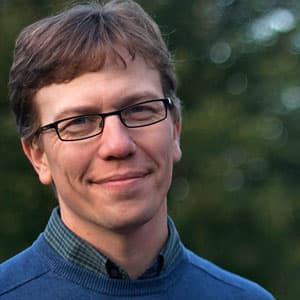 Curt Nickisch Business & Technology Reporter
Curt Nickisch was formerly WBUR's business and technology reporter.