"States Forging Ahead on Health Reform" by Salvatore DiMasi
This article is more than 14 years old.
Postings to this blog over the past several weeks have addressed many aspects of our health reform law, including the challenges and successes that we share. This past week, I continued my work to educate and analyze these issues with fellow legislators and counterparts in states across the country. The Annual Meeting of the National Conference of State Legislatures was an opportunity to do just that. Over 9,000 legislators, legislative staff, advocates, and other policymakers—domestic and international—came to the Boston Convention and Exhibition Center to share best practices, new developments, and evidence to inform policy development in many areas.
As health reform continues to dominate state agendas across the country, one session in particular consisted of perspectives from a few states in varying stages of reform, and demonstrated the need for flexibility in state approaches to expanding access to health care, and the tensions between access, cost, and quality. I was joined on a panel by officials from California, Indiana, and Vermont to discuss the substance of pending and enacted health reform proposals in our respective states, and the policy and political challenges we face.
California has several proposals on the table—from both Democrats and Republicans, from both the Executive and Legislative branches, and from both the Assembly and Senate.
The proposals include elements that are familiar to us in Massachusetts—individual mandate, employer contributions, increased Medicaid reimbursement rates for providers, expanded Medicaid eligibility, and a focus on prevention and public health. Political divides persist, however, and it remains unclear what the resolution will be. The Healthy Indiana Plan creates a system of health savings accounts for their uninsured, low-income residents, funded by a combination of an increased cigarette tax and federal Medicaid match, subject to approval of their Medicaid waiver. Finally, Vermont's health reform implementation is in full swing, with a combination of state-subsidized insurance and an employer contribution. It features aggressive chronic care management, increased tobacco taxes, and changes in their State Children's Health Insurance Program (SCHIP) and Medicaid eligibility, but an individual mandate contingency that is deferred until 2010.
We share the same challenges of increasing access, containing costs, and improving quality of medical care, all while reaching toward universal coverage, but we differ in important ways, including, but not limited to, numbers of uninsured, rural issues, and the sources and levels of state and federal funding available. Still, we should all be encouraged by the growing number of courageous states (to paraphrase Justice Brandeis) not just talking, but acting, as laboratories of reform, all while awaiting further signs of support from the federal government. And, one thing continues to distinguish Massachusetts—our long history of bold and successful legislative initiatives to improve the health of our residents.
Salvatore DiMasi
Speaker of the Massachusetts House of Representatives
This program aired on August 10, 2007. The audio for this program is not available.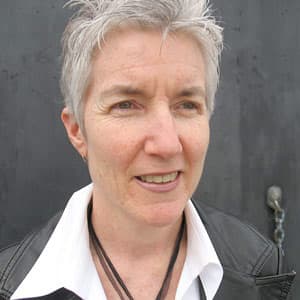 Martha Bebinger Reporter
Martha Bebinger covers health care and other general assignments for WBUR.