"Cape Cod Chamber of Commerce Reports: Many Small Businesses Are Struggling with the New Insurance Law" by Wendy Northcross
This article is more than 13 years old.
Cape Cod business owners are still struggling to learn their responsibilities under the new health care law that went into effect on July 1, 2007, while Cape businesses were preparing for their busy summer months when thousands of tourists would be visiting their restaurants, motels, inns, shops, recreation spots, art galleries and museums. These business owners were hiring and training workers, ordering supplies, finishing maintenance and renovation projects and trying to understand the new health insurance law. They wanted to do the right thing by their employees and by the law, but they were confused because of new terminology, new regulations, and the delays on the State's part in finalizing information and making it available to the public. Questions that business owners were, and still are, asking range from, "Am I subject to the law?" to "How do I determine full-time equivalent employees with my six full-time staffers, many seasonal workers, out-of-state workers, college students, high school students and retirees who work part-time year round, and some J-1 and H2B immigrant workers.?" Other questions are:
. If I close my business for 5 months, am I responsible for insurance payments during the months that I am closed?
. If I offer a group health insurance plan to my employees, can an employee go to the Commonwealth Connector looking for a less expensive plan?
. What is a section 125 plan?
. Does my present section 125 plan comply with the new regulations for section 125 plans?
. How do I establish a section 125 plan through the Connector?
. How can I file H.I.R.D. forms (Health Insurance Responsibility Disclosure forms) by October 1, 2007 if the employer H.I.R.D. forms are not yet available?
I want to continue paying the full cost of my four employees' health insurance; what help is available with the large increase in premiums I'm facing?
. How do I compute worker hours from October 1, 2006, to September 31, 2007, if I don't know how busy we will be in those future months August - September?
. What help is available for workers who cannot afford even the lowest insurance premiums yet their income is just over the limit for eligibility for a partial subsidy ?
Because the profit margin is often quite low for small businesses, several comments about Chapter 58, The Health Care Reform Law, expressed worry that the cost of the additional administration required to comply with the regulations along with the high cost of insurance premiums could very easily cause them to lose their businesses. In the words of a small restaurant owner, "The new health care law has placed the operating status of my business in jeopardy. If this law is not repealed, I will eventually be forced to close my small business, as I will be unable to compete with bigger companies."
The Cape Cod Chamber of Commerce recently reported the results of an outreach and education project the Chamber completed for small businesses through a Commonwealth of Massachusetts Small Business Assistance Grant. This report, measuring the outcomes the Chamber accomplished in educating the Cape business owners on Chapter 58 Health Insurance Regulations, stated that the biggest problem with these new regulations is the cost of health insurance.
The Cape Cod Chamber has partnered with Cape Cod Healthcare to continue its free one-on-one counseling sessions for business owners, a seminar for business owners, timely updates through e-newsletters, press releases, and radio and cable T. V. shows. We continue to receive daily calls with questions about health insurance. Even after two months of outreach, we believe there are hundreds of employers and employees who, because of this very busy season, are unaware of the new regulations. The Chamber plans to continue its outreach through the end of the year, helping businesses and individuals understand the Health Care Reform Law and comply with the law.
Wendy Northcross
CEO, Cape Cod Chamber of Commerce
This program aired on August 23, 2007. The audio for this program is not available.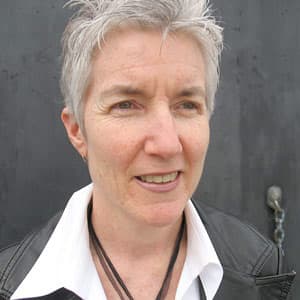 Martha Bebinger Reporter
Martha Bebinger covers health care and other general assignments for WBUR.