"Newly Insured are Keys to Long-term Success of Health Care Reform" by James W. Hunt, Jr.
This article is more than 13 years old.
So far — and rightly so — measuring the state's health reform success has been largely focused on reaching and enrolling Massachusetts' estimated 400,000 uninsured residents. However, there is another group that will have an impact on many of the goals set forth by the landmark legislation: the newly insured.
As we approach the October 1 deadline that will end the free care pool as we know it, it becomes increasingly important that the newly insured understand the "ins and outs" of using health insurance – in particular the concept and use of a health care home, the importance of maintaining their insurance coverage and, in some cases, the financial consequences of using an emergency room for non-emergent care.
Community health centers are playing a major role in signing residents up for the state's new Commonwealth Care plans. As a result, we have taken some time this summer to assess the intake and enrollment experiences of health centers during this important phase of implementation. Initial findings seem to indicate that some of the newly insured have questions about how health insurance works, are not familiar with the importance and goals of primary care and are confused about when to go to the emergency room and when to see their doctor.
This groundbreaking experiment in health care reform is a huge transition for individuals who historically have been excluded from the insurance market.
Recent reports have shown that those who have never before had responsibility for tracking and using their own insurance policies really don't know how it all works (newly graduated college students for example).
It may compel us to focus on education and building appropriate habits within the ranks of the newly insured before October 1 when the ramifications of not understanding how to maintain coverage and how to determine when emergency room care is appropriate will result in the levying of significant fees on patients who will be ill prepared and unable to afford them.
James W. Hunt, Jr.
President and CEO
Massachusetts League of Community Health Centers
This program aired on August 29, 2007. The audio for this program is not available.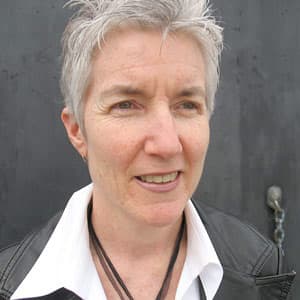 Martha Bebinger Reporter
Martha Bebinger covers health care and other general assignments for WBUR.