"Expanding Coverage and Addressing Health Disparities" by Elmer Freeman
This article is more than 13 years old.
In the year since enacting Massachusetts' comprehensive plan for expansion of health insurance coverage to all citizens of the Commonwealth (what many mistakenly promote as health reform) two seminal reports have been issued this summer providing recommendations to address the persistent racial and ethnic disparities in the health and health care of its citizens of color. One, issued in July, the Pay-for-Performance to Reduce Racial and Ethnic Disparities in Health Care in the Massachusetts Medicaid Program, contains recommendations from the Massachusetts Medicaid Disparities Policy Roundtable, convened and supported by the Massachusetts Medicaid Policy Institute and the Metrowest Community Health Care Foundation seeks to establish Medicaid rates based on performance on certain measures of quality, including reducing racial and ethnic disparities in health care. The second, issued earlier this month, is the long awaited final report of the legislative Commission to End Racial and Ethnic Health Disparities, chaired by Senator Dianne Wilkerson and Representative Peter Koutoujian with its own set of recommendations emanating from a three year process that began before discussions of health reform in the state.
Chapter 58, the Massachusetts health reform legislation introduced the notion of "pay-for-performance" (P4P) by tying increases in hospital reimbursement rates to measures of quality performance. Unlike other pay for performance programs implemented in other states, Massachusetts for its Medicaid program, given the populations covered in the state, is including measures for the reduction of racial and ethnic health care disparities, hoping that such efforts will contribute to reducing disparities in the health of those covered by MassHealth. They are not only testing the pay for performance model but also testing the relationship between health care disparities and health disparities; looking at the process of health care delivery as a determinant of health outcomes. The Chronic Disease Collaboratives of the Health Resources and Services Administration working with community health centers to better manage chronic disease care among their patient populations may be a model with some important lessons learned.
The concern with P4P in MassHealth is that it has the potential of possibly making disparities in health worse for this population.
The word is still out on pay-for-performance programs and particularly with the Medicaid population. We are all too familiar with the "creaming" and "cherry picking" that was evident in the early years of managed care; and the more recent outright denials of service to Medicaid recipients due to lower than cost reimbursement; and the potential of some providers to select better off patients. There is also the potential for penalizing certain providers such as community health centers that serve greater numbers of minority patients than most other providers. One of the most significant disparities in health care is the number of poor, uninsured, and minority patients utilizing emergency departments as their primary source of care… those without a medical home. It is very disconcerting that Lori Berry, Executive Director of the Lynn Community Health Center in her posting to this blog documents how the Connector's policy of auto assignment, under the Commonwealth Care program, to the lowest cost plan has disrupted existing primary care relationships with health center patients. This is the kind of policy that potentially can make disparities worse and this advocate joins Ms. Berry in calling for the Connector to reexamine its policy.
The Commission report recognizes the broad determinants of health in its comprehensive range of recommendations for ending disparities in health in the Commonwealth. The work of the usual and customary subcommittees, access to health care, health care quality and delivery, and workforce development and diversity, in this case was eclipsed by the committee on the social context of health. It addresses the social, political, economic and environmental factors that influence health and contribute to health inequity and health care inequality experienced by racial and ethnic minorities.
The Disparities Action Network along with Critical MASS and Health Care for All supports HB 2234 An Act to Eliminate Racial and Ethnic Health and Health Care Disparities in the Commonwealth for its comprehensive approach similar to the Commission recommendations. It represents a strategic beginning for all who to want to work to end disparities and calls for a Center charged with the goal to end racial and ethnic health disparities in the Commonwealth but falls short of placing it at the level of the Governor's cabinet. There is real opportunity here.
"The real measure of success is not just access to health insurance. It's not even access to health care. What we want is improved health."        Governor Patrick
Elmer Freeman, Executive Director, Center for Community Health Education Research and Service, Inc. (CCHERS) at Northeastern University and Co-Chair, Critical MASS for Eliminating Health Disparities and the Disparities Action Network.
This program aired on August 30, 2007. The audio for this program is not available.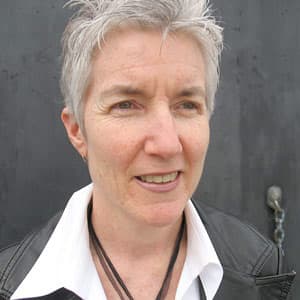 Martha Bebinger Reporter
Martha Bebinger covers health care and other general assignments for WBUR.