Health Insurance Premiums on the Rise Again
This article is more than 13 years old.
THERE IS NO RELIEF IN SITE FOR WHAT MANY BUSINESSES AND CONSUMERS CALL THEIR TOP CONCERN…THE RISING COST OF HEALTH INSURANCE.  THE STATE'S LARGEST HEALTH INSURERS SAY PREMIUMS WILL RISE ON AVERAGE 8-13-PERCENT NEXT YEAR.  W-B-U-R'S MARTHA BEBINGER HAS MORE ON WHAT TO EXPECT AND WHY.
The state's dominant insurer, Blue Cross Blue Shield is telling employers to expect a 9-13% increase.  They say high health care costs are fueled by a variety of factors including more aging patients who seek more care that is more sophisticated and more expensive. But repeated premium increases mean that many employers have seen the cost of providing health insurance almost double in the last 7 or 8 years. Senior Vice President for Sales and Client Relationships, Tim O'Brien says Blue Cross is trying to help employers with options for less expensive insurance.
"Employers view affordability of health care as their no. one priority and we view it as our no. one priority to work on a multi-phased approach to offset the rate of increased health care costs, but it's formidable."
Tufts Health Plan claims it will have the smallest, on average, increases at 8%.  Brian Pagliaro, senior VP for Sales and Client Services, says Tufts has the best record for helping members manage care.
"Tufts Health plan has the lowest medical and prescription drug trend in the market and therefore we're able to provide a lower premium to our members. "
Fallon Community Health Plan declined comment on it's expected premium increases…saying talks with employers about their rates are on-going. Harvard Pilgrim projects a 6-12% rise in the price of health insurance.  Senior VP of Sales and marketing, Vincent Capozzi says the key factor is what Harvard spends to contract with large, merged hospital and physician groups.
"The consumers want to have a very broad network to chose from, and we don't have the same negotiating power we once did when you could look at the landscape and say, we don't need to have this piece of the delivery system in our network.  So that doesn't give us a lot of leverage at this point."
Physicians and hospitals argue that their reimbursement is on par with national averages.  The cost of health insurance is historically, higher in Massachusetts than elsewhere in the country…because plans here are typically more generous.  All of the top insurers offer some cheaper plans… that either limit where patients can get care or have high deductibles.  Consumers are not flocking to these options and employers, for the most part, are still offering more comprehensive coverage.  But Phil Edmundson,  CEO of the insurance broker, William Gallagher Associates, says its too early to say how employers will react to another round of premium hikes.
"The message right now is do employers want to take a more aggressive stand with their employees to try and manage the usage of health care. Most are reluctant and thus the conundrum."
The state…through the Group Insurance Commission, has consistently held premiums to about half the rate of increase private employers pay.  Executive Director Dolores Mitchell says one reason is that the GIC sets limits on where and how members get care.  But Mitchell, who is also on the council established to help the state control health care costs, says it's time to make providers more accountable for their costs.
"I do not see that simply saying it's the patient's fault if they don't get better or it's the patients fault that they don't get better. I think we've got to look at the whole system and it's government and the purchasers role to work with the provider community to deliver more efficiently the services that people need and want."
The state's top insurers say they aren't sure how much rates will rise for the new insurance products created under the state's mandatory health coverage law.  But any increase will expand the group of people who can't afford insurance and are therefore exempt from the requirement.  Supporters of the law still say the covering more of the uninsured will eventually reduce health care costs and premiums…but there is no evidence of that yet.
This program aired on August 31, 2007. The audio for this program is not available.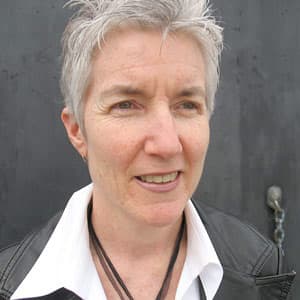 Martha Bebinger Reporter
Martha Bebinger covers health care and other general assignments for WBUR.