"Damn Yankees" Do It Again? by Dolores Mitchell
This article is more than 14 years old.
I'm writing this blog the day of the third game in the Red Sox-Yankee three game series, and while hope springs eternal, we already know the bad news about games one and two. All of which makes me feel a little skeptical about other recent news coming from New York. It appears possible that even health care reform isn't faring as well in the Empire State as it is in Massachusetts. New York's Attorney General has taken on the issue of physician tiering and seems to be suggesting that the goal of transparency should not extend to ranking doctors, despite the evidence that there is significant variance among doctors treating the same conditions in terms of both quality and cost has been known for years. We can hope that as the NY AG digs deeper into the facts he can be convinced that consumers are better served by more, not less information. We at the GIC don't have a horse in this particular race – we don't contract with any of the three health plans under scrutiny in New York. A spokesman for A.G. Cuomo's office has said that they are not opposed to physician profiling in principle, but…and it's the "but" that makes me nervous. We hope that their efforts will result in recommendations that will make the three companies' products better and more useful to consumers and providers. One way or another, it's time to look more critically at what we are getting for our health care dollars and identifying which providers serve us better with both skill and efficiency. In the last analysis, giving patients information is the best consumer protection – and the best road to lasting health care reform.Dolores L. Mitchell, Executive Director of the Group Insurance Commission of the Commonwealth of Massachusetts, the agency that provides life, health, disability and dental and vision services to over 285,000 State employees, retirees and their dependents.
This program aired on September 4, 2007. The audio for this program is not available.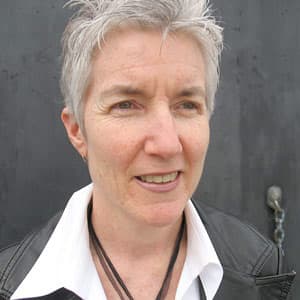 Martha Bebinger Reporter
Martha Bebinger covers health care and other general assignments for WBUR.