"Counting the Uninsured: Lies, Damned Lies and Statistics" by David Himmelstein, MD
This article is more than 14 years old.
How many people are uninsured in Massachusetts? Each year around Labor Day we get dueling answers; one from the U.S. Census Bureau and another from the Massachusetts Division of Health Care Financing and Policy. Getting the right answer is crucial to the future of health reform in The Commonwealth.
Covering 651,000 (the U.S. Census Bureau's estimate of the uninsured in 2006) is a lot harder and more expensive than covering 355,000 (our state government's estimate for spring, 2007; their 2006 estimate was 395,000).
So whose number is correct? The Census Bureau sends surveyors door-to-door, with interviewers available for almost every language (including Portuguese and Haitian Creole, common languages in Massachusetts). The state survey calls people on the phone (land lines only, no cell phones) and has interviewers who speak Spanish and English – but no other languages. Anyone without a land-line telephone or who spoke another language was, in effect, counted as insured.
But we know from Census surveys that 43.9% of phoneless adults are uninsured. Moreover, immigrants are often stuck in low-paying jobs that don't bring benefits, and hence have extraordinarily high uninsurance rates. Yet only 41% of the Commonwealth's non-English speakers are Spanish speakers; the other 59% (about 530,000 people) vanish in the state survey. In sum, the state's figures are unreliable – a fact confirmed by a third survey, carried out by the Urban Institute for the Blue Cross Foundation. This survey - also done on the telephone, but with statistical adjustments to avoid undercounting – confirmed the Census Bureau's findings.
Why does it matter whether the state's estimate or the Census Bureau's is right? According to the state, we're almost half way to covering the uninsured.
155,000 people who were previously uninsured had gained coverage under the health reform bill by July. But according to the Feds, the new sign-ups amount to less than one-quarter of the uninsured in 2006. Moreover, it's likely that some of that gain has already been offset by shrinking coverage from employers.
So where does that leave us? We've made meager progress on covering the uninsured at great expense. And the half million or more who remain uninsured are threatened by the draconian cuts in the free care pool slated to begin October 1, and by budget woes at safety net institutions (a disaster I predicted in my March blog, which was pooh-poohed by a Health Care For All official).
Its high time we acknowledge that health reform built on private insurance is not working in our state. We need to enact real reform – a single payer system that would slash bureaucratic costs and insurance executive's outrageous incomes, and use the savings to cover all of the uninsured and to eliminate co-payments and deductibles for the rest of us.
David Himmelstein is an associate professor of medicine at Harvard Medical School and
Co-founder of Physicians for a National Health Program
This program aired on September 5, 2007. The audio for this program is not available.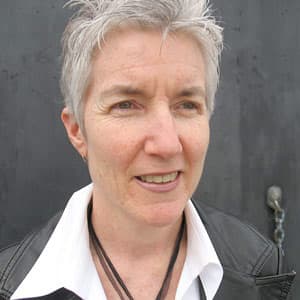 Martha Bebinger Reporter
Martha Bebinger covers health care and other general assignments for WBUR.