"Racino" at Suffolk Downs?
This article is more than 12 years old.
Potential casino sites around the state are already working on their sales pitches. Governor Deval Patrick yesterday announced he wants to legalize casino gambling at three locations around the Commonwealth.
Greater Boston is already home to horse racing at Suffolk Downs in East Boston, and the 'Wonderland' greyhound track in Revere. Both venues are interested in a casino license.
While opponents of the governor's plan hope it never comes to licensing, as WBUR's Curt Nickisch reports, Revere seems ready to realize the governor's casino plans.
TEXT OF STORY
SOUND OF HORSE RACING BUGLE
CURT NICKISCH: Horse racing may be known as the Sport of Kings, but the betting parlor at Suffolk Downs seems to be filled with hard-luck characters straight out of a Kerouac novel. In the subdued crowd, Paul Berman stands out, tan, and wearing a bright blue sweater. The horse he picked to place in the mid-afternoon race is trailing.
PAUL BERMAN: Six horse didn't get started too well. Horse doesn't look too good. Oh dear.
NICKISCH: It finishes fourth. There goes Berman's thirty dollar bet. The retired furniture salesman enjoys this, though. He says he would come to Suffolk Downs more often if it were more like the tracks in Florida where he winters. Those are the so-called racinos — racetracks with slot machines - that Berman says seem to be doing better.
BERMAN: They have these ladies with Blackberries, in the seats, taking the bets. Give you a little ticket — you don't have to even go to the window. If you win they'll come back and get you. And there are very nice buffets for lunch, which they don't have here now. If they had casino gambling I think they'd do a lot better.
NICKISCH: If Suffolk Downs could use a lift, so could the area around it. Walk the few furlongs between the track and downtown Revere, and you'll cross vacant lots choked with weeds, a dilapidated railroad overpass, and a crumbling textile mill.
MAYOR THOMAS AMBROSINO: Oh I think that whole area would be revitalized.
NICKISCH: At city hall downtown, mayor Tom Ambrosino says the majority of people in Revere favor a casino.
AMBROSINO: All of that surrounding area would become very valuable property. And that will be a benefit to the city as a whole.
NICKISCH: At least three hundred million dollars worth in taxes, according to an estimate from Suffolk Downs. It says a full-blown resort casino with horse racing would create more than six thousand permanent jobs and contribute more than a billion dollars in economic activity each year.
Critics don't buy all the talk of winning a local trifecta. Ed Saunders runs the Massachusetts Catholic Conference. He says casinos would grow a host of social ills from increased crime to problem gambling.
ED SAUNDERS: The question is it good economic policy to raise funds on the backs of those who can least afford to gamble?
NICKISCH: The Catholic Conference and other groups are mobilizing to defeat the governor's casino plan, so that places such as Suffolk Downs never get a chance to bid on a casino license. But the racetrack's Chief Operating Officer, Chip Tuttle, believes Revere will eventually get a casino:
CHIP TUTTLE: I don't think the governor would have moved ahead with this plan unless he was convinced the economic benefits are real. They're real in Rhode Island, they're real in Connecticut, they're real in New York, they're real in Florida, they're real in California. It's not like people are dying to move out of Florida because they've expanded gaming in Florida. I don't think you'll see the negative impact that some of the critics have said would come.
NICKISCH: Suffolk Downs is trumpeting its virtues as a casino site, jockeying for position even before bidding for one of three licenses is a reality. It's up to the legislature now to weigh the costs and benefits of casino gambling... to decide whether Revere or East Boston can ever win, place or show.
For WBUR, I'm Curt Nickisch.
This program aired on September 18, 2007. The audio for this program is not available.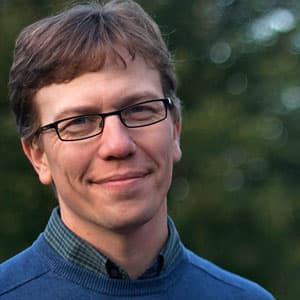 Curt Nickisch Business & Technology Reporter
Curt Nickisch was formerly WBUR's business and technology reporter.