"The Next Round of Winners and Losers" by Bill Walczak
This article is more than 14 years old.
We knew the easy part of health reform was going to be the first part – giving free health insurance to people formerly covered by the free care pool who are very poor. As you might expect, this has been a big success.
We knew that the second phase – covering individuals above 150% of poverty by having them purchase health insurance offered through the Connector – was going to be more difficult, but the difficulty would be the issue of whether people who are required to pay for insurance would actually buy it, and, more important, if those who don't have health problems would actually buy health insurance, thereby subsidizing the cost of those who need medical care. The jury is still out on this.
We are now entering the third phase of health reform. And this may be the most difficult part (except maybe figuring how to pay for this very expensive system after it's fully implemented). It involves the redeployment of a much smaller Free Care Pool, now called the Health Safety Net, but I'll still call it the Pool for old time's sake. This was the subject of much political lobbying, and the end result has winners and losers. First off, the losers…

Loser #1: The first loser group are the primary care practices and health centers of the safety net hospitals. The "Pool" reimbursement system (previously a complicated system that involved charges vs. cost with benefits for the systems that cared for the highest number of poor people) was changed to a Medicare-based system. Most people glaze over when you try to explain the difference between Medicare and Medicaid and other forms of insurance. For those who don't know, Medicare is the government insurance mainly for old people, Medicaid is for very poor people. It should puzzle people that a Medicare reimbursement system was used for determine the reimbursement system for people who are most like Medicaid people, until you realize that the Medicare system financially rewards hospital-based services and expensive procedures very well, in comparison to Medicaid. So when the legislature adopted Medicare rates, they were giving a big financial kiss to the high cost procedures and expensive hospital stays, and dramatically lowering the reimbursement for primary care. This, of course, runs counter to any sensible health care system, which should promote low cost primary care services and not encourage hospitalization or expensive procedures. But that's politics, I suppose. Did the legislature know this when they passed Chapter 58?
Loser #2: The second loser group is the people who need to be covered by the pool. No longer is the pool the payer of last resort, except for certain classes of people. The problem with the pool is that it will no longer cover people who are eligible for any other health insurance plan. So, as of this writing, if your employer offers you health insurance that will cost you $3,000 for yourself or $12,000 for your family, and you make a fast $30,000 a year, so you don't take it, you'll be ineligible for coverage by the pool. Or if you fail to take the state up on one of the Connector plans, or if you get cut off from Commonwealth Care because you fail to make your monthly payment, you are ineligible for Pool coverage. (I know some of you are saying that people can request waivers if their wages are insufficient to pay for these plans, but if the waivers are anything like the waivers for getting out of a plan you were assigned to that your own doctor was not part of (almost all were denied), then I say "good luck.")
Which brings us back to Loser #1, who will now be required to decide whether to treat the patient who doesn't qualify for the Pool but isn't on any other plan. Will safety net providers turn away patients? That seems to be the desire of the regulators, who seem to want to make this part of the system a way to punish those who don't buy in. I'd guess that the missions of the safety net providers will win out, and they'll just take on lots more bad debt (especially after the Pool runs out of money from the higher reimbursements to hospitals). Which makes this part of "health reform" a financial disaster for those of us in the safety net hospital system. We're getting lower reimbursement for those who qualify and we're being forced into a health care Catch 22, in which the choice is to punish our patients or punish our bottom line.
I find it interesting that the state reduced the pool by 48% from FY07 to FY08, though planning a drop in utilization of the pool by only 26%. This leads to the question of where the other 22% is expected to go. Could it be bad debt?
The Winners? You got it, the non-safety net hospital system. They lobbied harder and they won. Which I guess gives us Loser #3 – Health Reform. I hope the state legislature changes its mind on this part of the system. Health reform was never supposed to punish the safety net or the people who rely on the safety net system. It is wrong to leave those who have nowhere to turn without a way to get care, and it is wrong to leave the safety net providers in the position of taking a financial beating for treating the poor. It wasn't supposed to be this way.
Bill Walczak is the CEO at Codman Square Health Center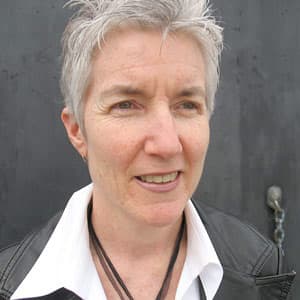 Martha Bebinger Reporter
Martha Bebinger covers health care and other general assignments for WBUR.