MILESTONES AND LANDMARKS, BUT HARD WORK AHEAD by Speaker Salvatore F. DiMasi
This article is more than 13 years old.
As we look ahead to the halfway mark of full implementation of the provisions of the health reform law, we continue to pass the milestones and landmarks along the way – all of them significant and all of them anticipated. And, all of them reminders that our work is not done.
This month alone, some key provisions of reform have taken effect. What was formerly the Uncompensated Care Pool was replaced by the new Health Safety Net Trust Fund in the newly-established Health Safety Net Office at the Division of Health Care Finance and Policy (DHCFP). New regulations for the Health Safety Net Trust Fund represent further progress of reform and will be a key part of the transition to Commonwealth Care for many of our residents. Also this month, the first of the Fair Share Contributions will come due from employers in the Commonwealth who owe the state their fair share of the health care costs of their workers.
It's no coincidence that several recent Commonhealth blog postings have focused on health care costs, the next frontier of health reform—not just for us here in Massachusetts, but throughout the country. While the appropriate use of resources serves the best interests of patients in the Commonwealth, it is also at the core of containing health care costs. We must take a hard look at how our already outstanding health care delivery system serves its patients with compassion and effectiveness from the cradle to the grave— at birth, throughout a healthy childhood, in long-term care, and at the end of life. We owe it to our residents who are now insured to provide them with the best system we can, with the least number of avoidable medical errors.
The Health Care Quality and Cost Council has wisely and appropriately set an ambitious agenda for collecting the data that will lead us to cost-containment measures and set benchmarks for quality care. The Connector, too, will contribute ideas for containing health care costs. These major pieces of health reform must intersect with the newly constituted Health Disparities Council in ensuring that disparities in care are avoided as improvement is sought for all of our residents - regardless of race or ethnicity.
Over the past 14 months, more than 150,000 residents have been enrolled in health coverage through Commonwealth Care and MassHealth alone, thanks to the diligent efforts of community outreach workers, the Connector board and staff, and our Office of Medicaid. We know that enrollment success relies on reaching out to the very people we seek to serve.
With an impending legislative extension of the new option for cities and towns to join the Group Insurance Commission, there will be more time for them to maximize their savings through the GIC's benefits and efficiencies. Dolores Mitchell and her team at the GIC are committed to getting this up and running, and to realizing its potential to stem the rise of health premium costs for our municipalities and their employees. It has the potential of saving our cities and towns hundreds of millions of dollars in health care costs.
The many moving parts of Chapter 58 continue to move forward in concert, and we look forward to more milestones – of new provisions and, most importantly, of newly enrolled residents in the Commonwealth.
Salvatore F. DiMasi
Speaker of the Massachusetts House of Representatives
This program aired on October 2, 2007. The audio for this program is not available.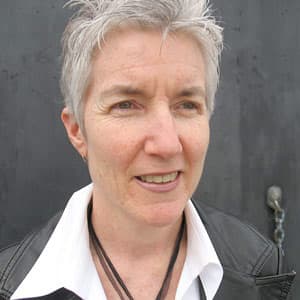 Martha Bebinger Reporter
Martha Bebinger covers health care and other general assignments for WBUR.