This article is more than 12 years old.
As the National Mortgage Bankers Association holds its annual convention in Boston this week, state officials are calling for increased regulation of mortgage lenders.
At a congressional hearing in Roxbury yesterday, Governor Deval Patrick also said banks should take on more responsibility, while others presented their own solutions for easing the housing crisis.
But experts say government action is slow and not very effective, and as WBUR's Curt Nickisch reports, don't expect the number of foreclosures to fall anytime soon.
TEXT OF STORY
CURT NICKISCH: The hearing itself was supposed to look at discrimination in the Boston mortgage market. But government officials who testified used the floor to talk also about the sub-prime mortgage crisis generally. Boston Mayor Tom Menino said he is angry at unscrupulous lenders who took advantage of unwitting borrowers:
MAYOR THOMAS MENINO: These folks who go out and sell these mortgages to these individuals. With blue notes, low down payment, no interest, five years later, they get whacked.
NICKISCH: Now they're foreclosing, or on the verge of it. Governor Deval Patrick outlined some of his administration's efforts to help those. Still, the governor calls the situation complex, and he's got a new proposal, that he wants to detail later this week.
GOVERNOR DEVAL PATRICK: We've developed a five-point plan to bring together lenders, homeowners, government and non-profit to raise awareness about alternatives to foreclosure. Through that program we'll be able to develop and refine strategies to help homeowners stay in their homes, and keep communities stable and sound and safe.
NICKISCH: Part of the governor's plan would be to encourage mortgage lenders to take a loss on homes they've financed, so borrowers can bail out without foreclosing. But some experts scoff at the notion.
ALAN PASNIK: The lending community will do what it sees it needs to do in its economic interest, regardless of what the governor asks. In the absence of legislation that's going to force them to do it, they won't!
NICKISCH: Alan Pasnik is an analyst for the Warren Group. He tracks Massachusetts foreclosures. He says the home mortgage market will largely repair itself; it's just gonna take a while.
PASNIK: I'm sure Governor Patrick and the legislature are feeling intense political pressure to respond to this crisis. I'm not sure there actually is any good plans out there that are actually gonna help.
NICKISCH: Even members of Patrick's administration admitted yesterday the foreclosure trend is going to get worse before it gets better. Attorney General Martha Coakley said she's bringing lawsuits against lenders and brokers that committed mortgage fraud. But she says federal law keeps her from doing more.
AG MARTHA COAKLEY: You haven't seen the end of this, and you are going to see foreclosures in some of our middle and tony communities and that is going to affect everybody's health and well-being. We need start regulation now, we need to undo what we can, and get a handle on this.
NICKISCH: In the words of one Congressman hearing the testimony: the time that' it's taking to help the families going under is maddening.
For WBUR, I'm Curt Nickisch.
This program aired on October 16, 2007. The audio for this program is not available.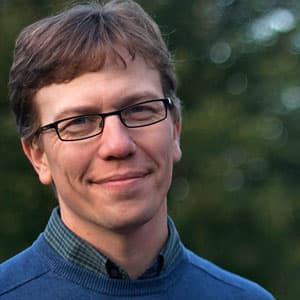 Curt Nickisch Business & Technology Reporter
Curt Nickisch was formerly WBUR's business and technology reporter.