LET'S LISTEN TO THE EXPERTS by Jarrett Barrios and Valerie Bassett
This article is more than 13 years old.
In the small window of time remaining in 2007 for Massachusetts residents to enroll in health insurance and not pay a penalty, the question of the hour is what can be done to close the gap for people who have not yet signed up? Some important efforts are focused on bringing young, healthy, higher-income uninsured individuals into the fold – key to ensure that risk is well-shared. But what can we do to reach the low-income individuals who are not signing up – especially for Connector programs with premiums – and who are likely to feel a greater sting from the mandate?
Let's go to the experts: case managers, community health workers and others working directly with low-income uninsured residents across the state. Here at the Blue Cross Blue Shield of Massachusetts Foundation, a report from some community-based health access programs that we support shines a light on barriers for low- to moderate-income residents. We asked grantees who was not enrolling and why. This is what we learned.
Legally present immigrants who misunderstand the consequences of signing up
One program reports that documented immigrants are avoiding enrolling because they fear that enrolling in Commonwealth Care will adversely affect their immigration status.
People who could not get the paperwork needed to enroll
Applying for MassHealth and Commonwealth Care requires many documents, including a birth certificate and income verification. Pulling all of this together takes time and money. People who are homeless, have medical or mental health or other challenges are often unable to complete the application.
Not actually affordable
Programs found that some clients could not afford their employer-sponsored coverage and earned too much to qualify for Commonwealth Care. These may be people trying to pay off medical or other debt.
People who opted out because they did not want to payOur grantees identified two groups here: those who didn't want to pay premiums now when they had accessed free care before and also the 19-25 year-olds who don't think they need insurance.
Some quick suggestions from this experience in the field
1. Get the word out through trusted sources that enrolling in MassHealth or Commonwealth Care will not bar you from becoming a U.S. citizen or jeopardize your status here. The immigration law community may be a good partner.
2. Do everything possible to help people get needed documentation. Some agencies request and purchase birth certificates and assist with signed affidavits for income verification, which could be funded statewide. Streamline the documentation process.
3. Recommit to supporting strong, grassroots outreach and education work by knowledgeable community health workers. Explore every option to finance their essential work.
4. Outreach and education alone are not enough. Decisionmakers and those of us invested in access need to understand these barriers and craft solutions.Jarrett Barrios, President
Valerie Bassett, Director of Policy and Research
The Blue Cross Blue Shield of Massachusetts Foundation
This program aired on October 27, 2007. The audio for this program is not available.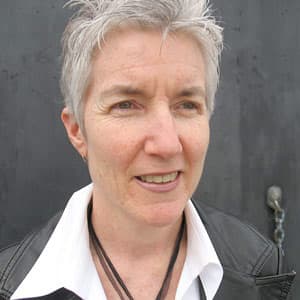 Martha Bebinger Reporter
Martha Bebinger covers health care and other general assignments for WBUR.