MANDATED COVERAGE AND CONNECTOR ENROLLMENT by Bruce Bullen
This article is more than 13 years old.
If no further action is taken, the Commonwealth Connector board will soon require that residents of Massachusetts buy policies with drug coverage in order to comply with the individual mandate imposed by the new health reform law. Health plans have traditionally offered policies with or without drug coverage. If drug coverage becomes mandatory, the Connector will stop selling no-drug policies through Commonwealth Choice early next year and individuals who have already purchased a no-drug policy, either through the Connector or in the broader marketplace, will face the choice of either buying-up by the start of 2009 or paying the penalty for noncompliance.
Unfortunately, about a third of those who have enrolled through Commonwealth Choice have purchased no-drug policies, and approximately 160,000 people have no-drug policies in the broader marketplace. Is it consistent with the goals of health reform to raise the premiums of thousands of currently insured people? Wouldn't more people be insured, if they were able to choose policies with or without drug coverage, especially with the availability of very low-cost generic drugs?
The mandatory drug benefit controversy is really about the goals of reform.
If our goal is to insure as many as possible, a minimum standard for coverage that is richer than the policies being sold in today's marketplace will not help. Some who are currently insured may even drop coverage. On the other hand, if the goal is to provide a comprehensive benefit package to all citizens, we must be prepared to live with the fact that, if the benefit package is richer than what is sold in today's marketplace, we will insure fewer people.
Some may argue that allowing no-drug policies will segment the insurance pool, leading to higher rates for those who need the drug benefit. This is not the case. For example, the price difference between the Connector's Bronze plan with drugs and without is the cost of the drug benefit itself.
If we are tying to create a culture of insurance, the best approach would be to set the minimum coverage standard at a level that reflects what is sold in the market today, insure as many people as possible, and over time assess the feasibility of raising the minimum standard to a level that is both affordable and more comprehensive. To do otherwise may create a consumer backlash that is counter to the overall goals of health reform.
Bruce Bullen, Chief Operating Officer
Harvard Pilgrim Health Care
This program aired on October 29, 2007. The audio for this program is not available.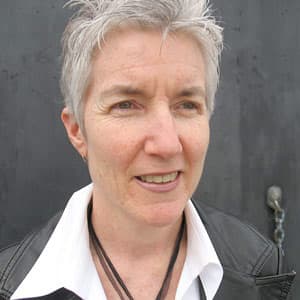 Martha Bebinger Reporter
Martha Bebinger covers health care and other general assignments for WBUR.