THE COST OF MISSED COVERAGE by Christina Severin
This article is more than 13 years old.
Significant effort (both time and money) has gone into educating people about health insurance, and we have made much positive progress in enrolling formerly uninsured residents in meaningful coverage. However, at the same time, it's quite ironic that we aren't taking some simple and readily available steps to support people in maintaining needed coverage.
Recent rule changes for both MassHealth and Commonwealth Care are of particular concern. These changes seem likely to undercut the success of health reform by causing coverage lapses due to involuntary disenrollments (i.e., being terminated from the program).
The new rules reduce the amount of time MassHealth members have to respond to their eligibility redetermination notification. With the redetermination period cut from 60 days to 45, the odds of members losing coverage is much higher. Many MassHealth members face significant challenges with communication, transportation, housing, and resources. As we know from our plan's experience, these types of challenges lead directly to increases in disenrollment. These new rules are intentionally designed to save the state money by reducing program size, even though the state is well aware that the majority of those who are adversely impacted are eligible for these public programs.
Ironically, the vast majority of people who are involuntarily disenrolled will re-enroll at some point in the near future, most within a few months. The "churn" of these members results in a sizable time, administrative, and financial burden associated with the re-enrollment of eligible members, a burden that is shouldered more and more by safety net organizations.
Public dialogue has brought attention to both the issue of churn and the costs associated with it, and a specific example from one of our members really tells the story. One of our MassHealth members recently lost coverage after failing to return an eligibility review form (ERV) while hospitalized. A week after he was discharged, while attempting to fill his prescriptions, he was told he had no coverage. His full MassHealth membership was ultimately restored, but not without disruption to both his care and dignity.
Beyond MassHealth, Network Health has experienced a dramatic spike in involuntary disenrollments among Commonwealth Care members. This spike coincided with the Connector adopting MassHealth's practice of disenrolling people whose mail is returned as undeliverable. In October, the Connector sent information to every Commonwealth Care member about the open enrollment period. The intent of this mailing was to inform members about their opportunity to change health plans. Instead, several thousand members have lost their coverage as a result of this mailing, simply because the state did not have their current address or because the members didn't have their name on their mailboxes. I'm sure the irony is not lost on you, dear reader.
The churn problem with Commonwealth Care members shows no signs of abating. For the month of October, Network Health accumulated just over 3,000 involuntary disenrollments. Thus, although we had close to 5,000 new enrollments, less than 2,000 net additional members gained coverage. Assuming other plans had similar experiences, possibly 7,000 people were involuntarily disenrolled in October alone ― less than a year after they had obtained coverage.
It may not be possible to eliminate churn in publicly subsidized health insurance programs, but I sincerely hope that everybody involved with the health reform effort considers the impact of the administrative practices that make it harder for eligible residents to keep their coverage. After all, coverage is the very thing reform efforts were designed to achieve.
Christina Severin is executive director of Network Health, a health plan with more than 140,000 low- and moderate-income members with state-subsidized health insurance across Massachusetts.
This program aired on November 8, 2007. The audio for this program is not available.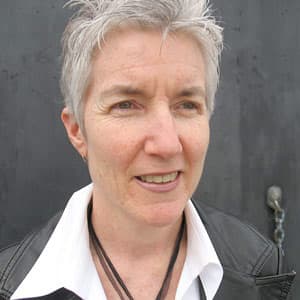 Martha Bebinger Reporter
Martha Bebinger covers health care and other general assignments for WBUR.