LEGISLATIVE LEADERS ALL UNDERSTAND THE ISSUE OF HEALTH INSURANCE COST by Jon B. Hurst
This article is more than 13 years old.
Entries in the Commonhealth blog in recent weeks referred to Senate President Murray's encouraging words on getting at the escalating health insurance costs in order to make health care reform a long time success. On Tuesday at the Annual Meeting of the Retailers Association of Massachusetts, House Speaker DiMasi also focused on the issue of cost, much to the delight of the small business owners present at the meeting.
With major statements on health insurance cost from the leaders of both legislative chambers in recent weeks, we should all be encouraged that action will occur sooner rather than later to rein in the double digit premium increases small purchasers have seen over the last seven years.
As the employer and individual requirements under the law now begin to kick in, there is no question that increased access and universal coverage will only become long term realities if something is done to address the unrestrained increases by the big hospitals and big insurers.
Transparency by hospitals will certainly be helpful, but the question remains whether it will be enough to reverse the current wealth shift from consumers, employers and taxpayers to the health care industry.
As important as it is to reduce costs for everyone, it is equally important to make sure that those costs are distributed fairly. Transparency of insurance rates will go a long way to help make sure that the little guy is getting a fair shake versus big business and big government. Not even being required to file their large group rates creates a situation in which cross subsidies may be occurring from small purchaser to large purchaser. We firmly believe that transparency shouldn't begin and end with the providers, but aggregated rate disclosure by group size must also occur with the insurer. If such transparency shows that the small group marketplace is on par price wise with large group and ERISA exempt employers, then small employers and individuals will have the satisfaction of knowing that they are being treated fairly by the insurers and the state. If however it shows that family policies cost more than just a few hundred dollars on average more for the little guy than the big guy, then action must be taken. That action may be in the form of new group buying options for small employers, re-regulation, or even marketplace corrections by the insurers themselves brought about by creating "sunshine" in their rate setting processes.
Small employers across the Commonwealth look forward to working with our legislative leaders on round two of health care reform—cost containment and cost fairness.
Jon B. Hurst is President of the Retailers Association of Massachusetts
This program aired on November 16, 2007. The audio for this program is not available.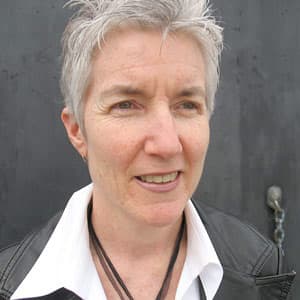 Martha Bebinger Reporter
Martha Bebinger covers health care and other general assignments for WBUR.