THE DOCTOR WILL SEE YOU NOW by Debra Geihsler
This article is more than 13 years old.
CVS's MinuteClinic has once again incited a healthy debate as the Public Health Council prepares vote this Wednesday on whether to allow limited-service medical clinics to open in retail stores throughout Massachusetts. The emergence of these retail clinics is another reminder that listening to what patients want and providing them with quality care is paramount to our health care system.
Advocates for the clinics argue that they fill a gap in the health care delivery system by relieving overbooked primary care physicians and eliminating unnecessary emergency room visits. Yet detractors, including Mayor Menino, believe there is a marked risk in fragmenting patient care; the development of serious conditions could be missed without knowledge of a patient's full medical record history. The mayor also pointed out that retail clinics would add another layer of care that is not coordinated with a patient's existing medical team, further splintering the coordinated care model.
Regardless of which side of the debate you're on, one lesson is clear: Health care providers need to continue finding ways to make high-quality, coordinated care accessible to our patients when they need it.
Retail clinics may provide easier access to care for people who choose not to wait to see their primary care doctor, but consumers shouldn't have to make this decision in the first place. Rather, new and better approaches to enhance convenience in Massachusetts's primary care system should be created and implemented.
Access to a primary care doctor is critical, and innovation is necessary to keep up with our patients' evolving needs. We are exploring different avenues to improve access, including convenient scheduling, shared patient visits, performing lab tests prior to a patient's annual physical, and giving patients access to an online portal where their questions can be answered by members of their coordinated care team.
The Commonwealth's Public Health Council is tasked with determining the guidelines for retail clinics, but consumers should not have to choose between primary care physicians and quick access to care. Across the medical profession, it is our utmost priority to make safe, high-quality care readily available to our patients, and to listen and respond to their needs. At the very least, the MinuteClinic debate should serve as a reminder of that commitment to all of us.
Debra Geihsler
President and CEO, Harvard Vanguard Medical Associates and Atrius Health
This program aired on December 11, 2007. The audio for this program is not available.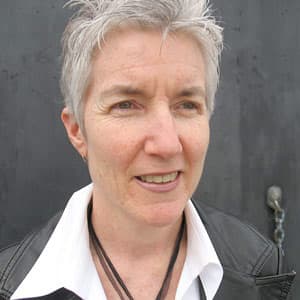 Martha Bebinger Reporter
Martha Bebinger covers health care and other general assignments for WBUR.