Gateway to the Primary: Part 2
This article is more than 11 years old.
It's just a few weeks until the nation's first primary, when New Hampshire voters will say who they want nominated for president.
As part of our series this week called "Gateway to the Primary," we're visiting Derry...in the south of the state...to hear about issues that may decide the votes.
The economy is one. Home values in the town are dropping, as they are in New Hampshire overall. The state realtors association says in the last two years, the median home sale price in Derry has fallen more than ten percent, by almost thirty thousand dollars.
WBUR's Curt Nickisch visits the town's commercial district to find out more.
TEXT OF STORY
TRAFFIC SOUND OF DERRY BROADWAY
CURT NICKISCH: A few miles off Interstate-93, past convenience stores and strip malls, Derry's core is a classic American downtown with a diner, feed store and a barber shop, among others.
It's here, in small town commerce, that merchants sense a big issue in next year's election — the economy:
SOUND OF METAL DING
NICKISCH: In the store "Derry Paintball," owner Dominic Trefethen is feeding compressed air into an aluminum canister about the size of a soda bottle. Then he uses it to shoot paintballs from a pistol.
SOUND OF PAINTBALL PISTOL FIRING
NICKISCH: Lately, sales have not been ballistic. Trefethen says soaring gas prices means fewer Massachusetts residents are driving over the border to shop.
DOMINIC TREFETHEN: Before they would come for no taxes. The five, ten bucks you save you kind of lose it on gas. We lose a lot of that business definitely.
NICKISCH: It's not just the price at the pump that's making this store's customers uneasy.
BILL GILMAN: New Hampshire, where things are a bit chilly, heating prices can run up thousands of dollars for the winter. And that's a big chunk of change for people.
NICKISCH: That's Bill Gilman. He edits the local paper, the Derry News. He says people here are dismayed they're paying more to heat their homes--at the same time those homes are losing value in the sagging housing market. Health care costs are climbing, too, and Gilman says all these pocketbook issues really worry voters.
GILMAN: That's the questions when the candidates stop by the diner, when they stop over here at the opera house, when they're in these backyard Q&A sessions. Those are the questions we're hearing.
NICKISCH: And candidates are trying to give them answers. Political observers say many voters look to government for relief in hard times. But that thinking may not be as prevalent here, says Derry real estate agent Linda Cardner:
LINDA CARDNER: Traditionally, New Hampshire's been quite a conservative state. And the thinking of the true hard Yankee is that you solve your own problems.
NICKISCH: Even so, Cardner admits the political climate is influencing her clients and their buying and selling decisions.
CARDNER: And a lot people I think are on hold and are waiting to see what's going to happen. And how the election's gonna go. They'll feel more comfortable one way or the other.
SOUND OF OLD CASH REGISTER
NICKISCH: Across the street from Cardner's realty, even the local thrift store is feeling that shoppers are on edge.
DANA LEMIEUX: Sales are down from previous years. We're not sure why.
Dana Lemieux has run this shop for seven years, and it's the first real drop in sales he's seen. Like many Derry residents, he does not think the economy's tanking. But he doesn't feel great about where it's going. Lemieux hopes the leadership of a new president will give consumers and business owners more certainty.
LEMIEUX: That's why Reagan did so well, I think he brought up the confidence in people. The economy improved because people were confident once again.
NICKISCH: In a few weeks, Derry voters, burdened by the economy, will help decide the two major party candidates. And with the slowdown projected to continue through next year, the issue of the economy will still loom large when they go head to head in November.
For WBUR, I'm Curt Nickisch.
Tomorrow, in the third part of our series "Gateway to the Primary," we look at opinion about immigration issues among people in the town of Derry. This series is produced by WBUR's Mark Navin, with web elements created by WBUR's Jesse Costa and Margaret Evans.
This program aired on December 18, 2007. The audio for this program is not available.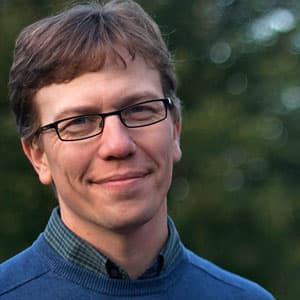 Curt Nickisch Business & Technology Reporter
Curt Nickisch was formerly WBUR's business and technology reporter.