ADDRESSING HEALTH CARE COSTS THROUGH SIMPLICITY by Michael V. Sack
This article is more than 13 years old.
Finding new and effective ways to manage health care costs seems to be on everyone's minds these days. With the recent announcement that our state's historic health care reform efforts are exceeding everyone's wildest expectations, there has been great excitement about our collective achievements — and yet growing trepidation about whether or not we can truly sustain this level of success.
Of course we can. In fact, we must.
One of the important things we must do to make reform a continued success is to work together to slow the health care cost trend in Massachusetts. Some solutions will take time to develop. Some apparent solutions may yield uncertain results.
However, the good news is that we know of a few simple proposals that we consider 'low-hanging fruit' if you will, that will yield tens of millions of dollars in health care savings – pretty quickly. By simply streamlining the way we do business, simplifying the backroom operations of health care, we can reap huge saving, while not cutting back on health care quality or access. Here's how:
Standardize the Coding System – Right now, hospitals and insurers use complex and multiple coding systems for billing and payment – and different insurers use different systems. Would it surprise you to know that there already exists a uniform, standardized national system? Adoption of this system would end the time consuming, and expensive effort associated with managing the unnecessary differences among insurers in Massachusetts. By using a system already in place on the national level, we could easily save tens of millions of dollars a year. Let's do it.
Reform the Records Retention Law – Under current law, hospitals are required to maintain medical records for 30 years. How useful is a medical record from 1977? Not very. Hospitals spend millions of dollars maintaining vast medical record collections. What's more is that the law requires us to keep paper records. In the electronic age this is an antiquated mandate. Most other medical professionals (physicians, nursing homes) are required to maintain 5 -7 years of records. There is current legislation that would update this law and save the health care system millions of dollars. What are we waiting for?
Common Sense Reporting – Hospitals are among the most heavily regulated industries in the state. With that, comes a burdensome reporting system that needs to be overhauled. The hours and dollars that get thrown away as hospitals create multiple and repetitive reports to various state and federal agencies is absurd. Hospital financial information, clinical reports, disease reporting, race and ethnicity data and more get reported to a veritable alphabet soup of regulatory agencies. A & F, DPH, OSHA, DHCFP, CDC, and the list goes on. The reports are necessary. The duplication is not. The saving could be huge. Let's fix it.
As we take these relatively quick steps, we can start to look at rethinking the way we attack chronic disease in Massachusetts. Working together, hospitals will launch a new statewide effort to better educate about and manage conditions like diabetes. We believe that by providing more effective delivery of care, by collaborating with other providers, insurers, government, communities and patients about medical interventions and prevention, diabetic care will be improved and related costs managed more efficiently. That is a win for all.
But let's start with the easy and simple fixes first. We've enjoyed great success so far in health reform by sharing responsibility among hospitals, insurers, employers, state government and individuals. Working together, we can make these cost savings a reality.
For reform's sake, we have to.
Michael V. Sack
President and CEO, Hallmark Health
This program aired on December 21, 2007. The audio for this program is not available.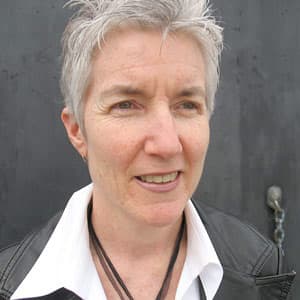 Martha Bebinger Reporter
Martha Bebinger covers health care and other general assignments for WBUR.