THE 13 PERCENT SOLUTION by Eric H. Schultz
This article is more than 13 years old.
If our experience at Fallon Community Health Plan is any indication, the Commonwealth Health Insurance Connector can start saving people as much as 13 percent on their health insurance premiums.
The reason lies with what we call "limited and higher performing" provider networks.
By now, it's no secret that increasing health care costs pose a long-term threat to the state's new health reform law. High costs are especially a problem for individuals, families and small businesses who are mandated to purchase health insurance under the new law but do not qualify for subsidized care.
The Connector is offering insurance to this group through a program called Commonwealth Choice, which provides four options based largely on the level of deductibles and co-pays: Gold, Silver, Bronze and Young Adult.
For the past six years, Fallon Community Health Plan has been offering two HMO products — Select Care, a broad network that offers access to the vast majority of providers in the state, and Direct Care, which offers a network of community-based providers. While limited, the Direct Care network must meet high standards for quality. The savings over Select Care is 10-13 percent — and the savings are driven by the use of the network, not any difference in benefits.
FCHP is the only health plan to offer both approaches in Massachusetts.
In a December 20, 2007, letter, I'm asking the Connector to support this approach by making both products available at each Commonwealth Choice level. Not only would it present a less expensive product to people who now must buy insurance, but by offering the options side-by-side, it also engages consumers in the cost equation — an important step in long-term cost control. Finally, it will over time create market pressure to drive down costs in the provider community.
Limited and higher performing networks can be an important tool in the effort to hold down costs — and they should be an option for consumers.
Eric H. Schultz is the president and CEO of Fallon Community Health Plan.
This program aired on January 4, 2008. The audio for this program is not available.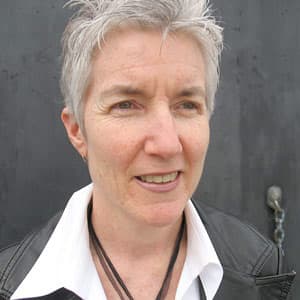 Martha Bebinger Reporter
Martha Bebinger covers health care and other general assignments for WBUR.