ANOTHER LEAP FORWARD by Marilyn Kramer
This article is more than 13 years old.
Today, Massachusetts took another leap forward in the arena of consumer engagement in health care quality improvement efforts. Patients First has posted hospital-specific data on the incidence of pressure ulcers (or more commonly known as bedsores) in Massachusetts hospitals. This data adds to the growing list of measures on this consumer- friendly website developed by the Massachusetts Hospital Association in cooperation with the Massachusetts Organization of Nurse Executives.
This new data shows the ongoing trend of Massachusetts hospitals towards transparency and commitment to quality improvement. Patients First is yet another example of Massachusetts being "first" in health care innovation. We were the first state in the nation to offer the public hospital-specific staffing plans, detailing how many nurses are providing care — shift by shift. The Patients First initiative can also boast being first in the nation to publicly post data on another key quality indicator — patient falls.
Data from Patients First will help empower consumers and give them a much needed tool when seeking information about the quality of care provided at hospitals in the Bay State.
The Partnership for Healthcare Excellence applauds this and other initiatives which help educate and inform consumers. We are dedicated to helping Massachusetts residents improve the quality, safety and effectiveness of their health care. Research shows that when patients are involved in their care, partner with their doctors, are well informed, and prepared to ask questions – quality of care and outcomes are better.
Marilyn Kramer, Executive Director
Partnership for Healthcare Excellence
This program aired on January 22, 2008. The audio for this program is not available.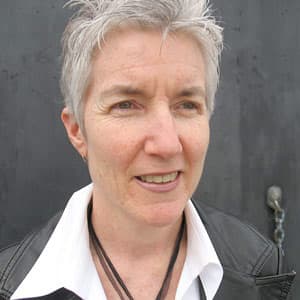 Martha Bebinger Reporter
Martha Bebinger covers health care and other general assignments for WBUR.